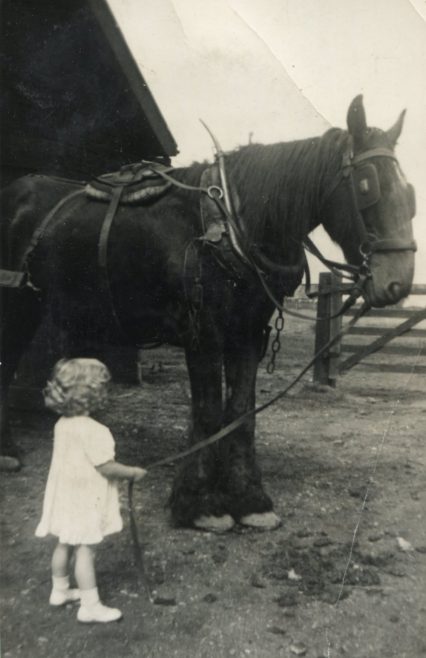 These photos were lent to us by Janet Dolling.
The one on the right shows Janet's cousin Flavia and the horse Darling.
The one below is in the fields around the village, owned by Janet's Uncle Bill Cass.
The village can be seen far right in the photo below.
Both photos were taken around 1937.
The photo at the bottom again of horses on Charfleets Farm was taken by Horace Read in the 30s.