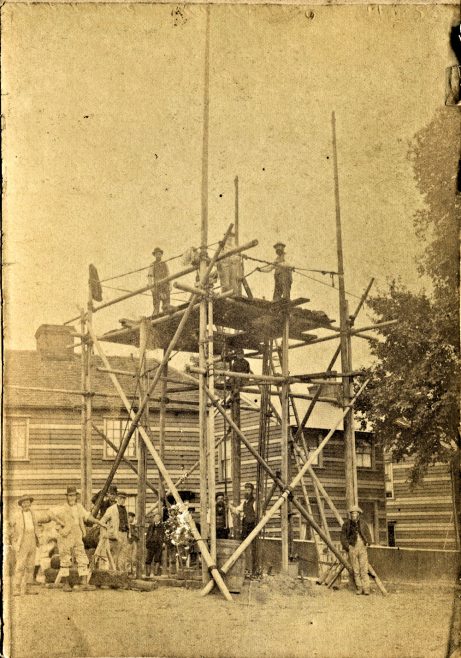 We have seen this picture before but only as a black and white and only as a copy. This is an original print passed to us by Steve Cole.
It gives us a chance to look at the photo in more detail especially the men who are working on the new pump.
In 1889 perhaps one of Rev Henry Hayes's greatest achievements was bringing fresh water to the Island. The only water supply the Islanders had access to at the time was from collecting rainwater and from the ditches. Financed by public subscription and 50 guineas from the Corporation of the City of London the parish pump was opened on the 5th December 1889 by the Chairman of the Port Sanitary Committee. There was a permanent committee set up of which Rev Hayes was an ex-officio member along with William Collingridge MD, Abraham Manning and Arthur Mayhew Clark. The well was 312 feet deep and positioned at what is now the junction of Long Road, Canvey Road and Haven Road. It was built with a thatched roof in a Dutch design.