The Saga of the Cottage
Haven road Dutch cottage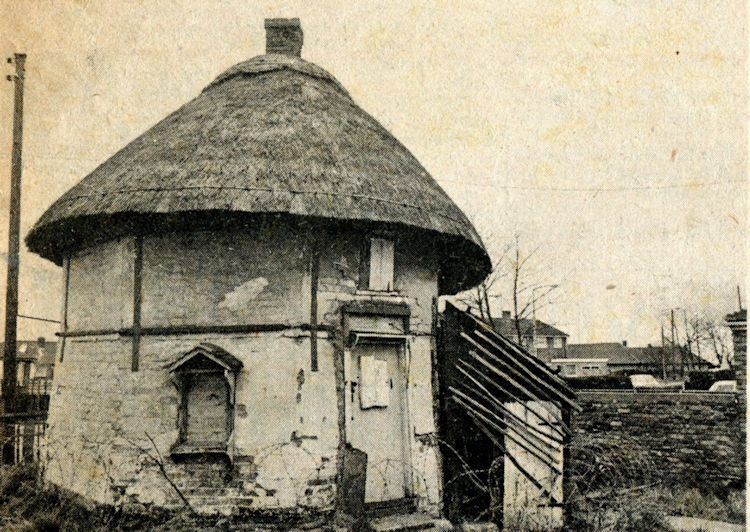 The Dutch cottage in Haven road was nearly demolished in the mid 1970s according to some articles in local papers.
In 1973 the listed cottage was donated to the then Canvey Council by the Cockle family. The cottage had been inhabited continually until 1973 when it was apparently empty and remained so for many years.
During the next few years the building's condition deteriorated and the local councils amalgamated to become Castle Point as it is today.
The cottage was part of several debates calling for something to be done as it continued to crumble. The council told the people of Canvey if they wanted to keep the cottage they would have to raise the money to restore it. In 1974 Fred McCave started a fund, publishing a booklet called 'The Dutch Cottage Appeal' but not enough money came in. Some councillors wanted the cottage demolished and called for the listing to be suspended so this could be done. The previous owners were also contacted to see if they would take it back. Local organisations were asked if they would take over the cottage.
The Benfleet Historical Society said it could not raise the money to restore and run the building but would consider taking over the cottage if the council restored it first and arranged for the cottage to be moved to the site of the other Dutch Cottage now a museum that was already being run by the society. The local Refineries Resistance group offered to restore it.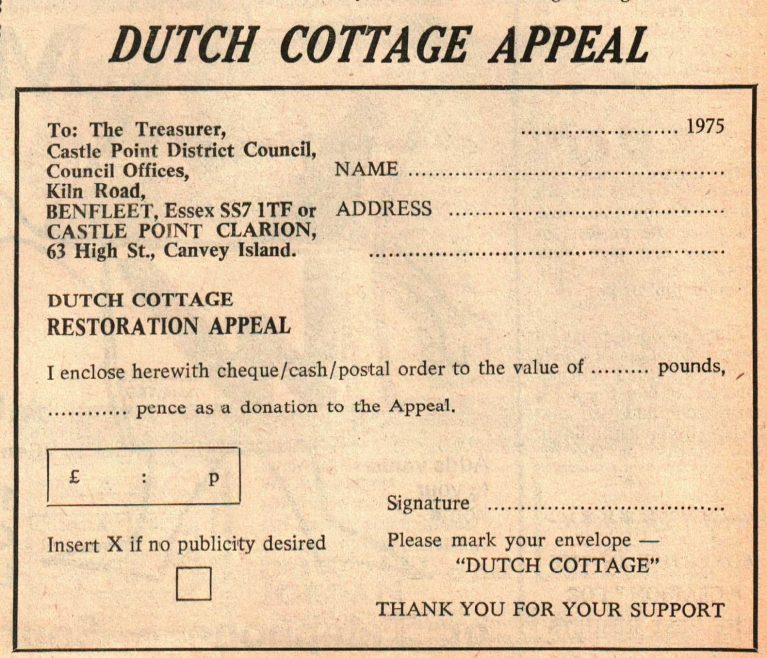 Discussions went on with the previous owner in the hope they would take it back. It is understood they would consider it, if it was first restored to its 1973 condition.
We are not sure at this time what happened but it was definitely back in the private sector by 1982 because it was then owned by Mr Brooks who had paid £11,000 for the building and he restored parts that had been vandalised. He lived there with his wife and had it on the market for £20,000. We know it has been in private ownership ever since but is currently back on sale for £175,000.
Hopefully someone will see its potential and it will not go down the same road and start to crumble again.