Artist in Residence-The Artist
Vanessa Rolf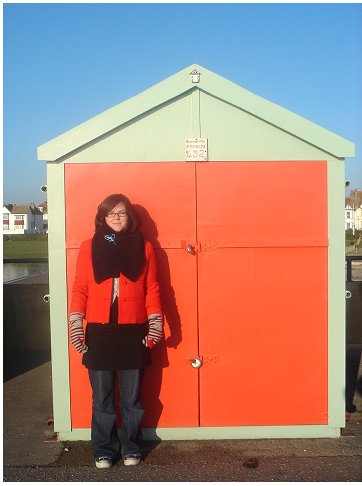 Textile artist Vanessa Rolf will be artist in residence at Cornelius Vermuyden School until the middle of May. The main focus for Vanessa's work is the journeys, maps and the physical exploration of a landscape. Her textiles relate stitch, texture and composition to maps and documentary photographs but also aim to capture the essence of a place. She looks to the relationship between the geography, mapping of movement and the recorded experience of a place. Vanessa's work uses hand embroidery, machine and digital stitch, appliqué and screen print.
Vanessa lives and works in North East London. She graduated from the Royal College of Art in 2004 with an MA in Mixed Media Textiles.
Postcards from Canvey Island
Using the school as a base to explore the Island Vanessa will be navigating the local environment, delving into the past and talking to residents about their stories of the area. She is also interested in the estuary, the creeks and salt marshes and Canvey Wick nature reserve and the abundance of life there. Vanessa will be working with students from the Cornelius Vermuyden as well as local primary school pupils and other community groups to explore the landscape, shared history and personal memories. The project will culminate in a giant textile map of Canvey Island.
If you are interested in finding out more about the artist's project please visit her blog