Furtherwick Park School
Celebration 1957-2011
15th July 2011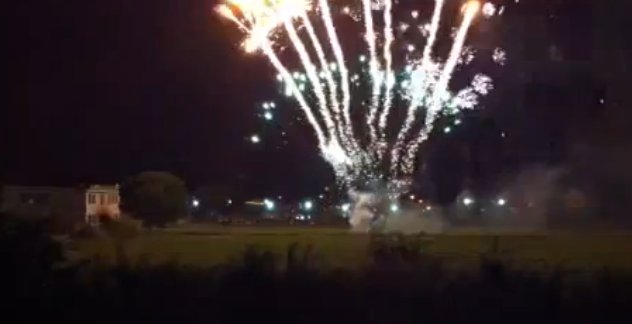 I was invited to be a guest on the occasion of the school's celebration, having been a voluntary Library Assistant for 12 years from 1998 -2010.
It was a wonderful "full sun" summer's evening, held in the school grounds. We entered by barriers bedecked with blue and white pennant flags to gazebos also with the same theme and picnic tables for six. A number of these tables were spread over a wide area to accommodate the 800 guests who been invited.
We were greeted by two young ladies with a "welcome drink" stood behind two very long tables with a colossal assortment of wines. Then Mrs Cindy Snowden, being the perfect hostess showed the visitors to the appropriate tables where friends were already seated. All the old pupils were given an envelope and silver pen for the years Cindy had been at the school and her memory of faces set her a real challenge with which she coped very well.
When old pupils, dignitaries and ancillary staff met, there were quite a few emotional scenes, although some had been meeting every two years this celebration was really a poignant occasion. They were the friends they had made and been born on the Island and to see their school disappearing around them was challenging. It was no wonder they were emotional, especially as Essex County Council decided to change the name to "Castle View".
Furtherwick Park is Canvey heritage and to lose the name meant a great deal to these more than 800 guests, relatives and staff and a modern new look building will mean Canvey Island heritage is lost forever.
With a remarkable firework display to end this celebration it will be a night to remember for everyone who attended and a great big thank you to all those who contributes to its success.
~~~~~~~~~~~~~~~~~~~~~~~~
Below are some images from the event. If you were there please send in your photos to jan@canveyisland.org