Memories
Nicole, Taylor & Amy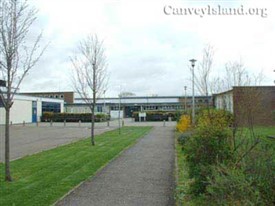 Our memories of Furtherwick Park are those of good ones. We enjoy the fact that we will be the last children to finish at Furtherwick Park School. We went to Leighbeck Junior School. We both weren't born in canvey but Amy was. We came to Canvey when we were in junior school.
Taylor – I think that Canvey is a nice place for children to grow up because it is safe and there are things in which they can do. I enjoyed our year 6 production because everyone joined in and we just have fun with it. Also we do many productions in Furtherwick which everyone enjoys.
Amy – When I reach the age of 30 I would like Canvey to be the same. I would only change the buildings to make them more pretty. I would like to see more things for children to do like an ice rink!!!