Canvey Island's school full on opening day
Catholic Herald 30th September 1955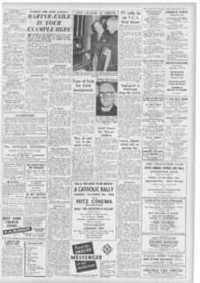 With its classrooms already full, and with recognition by the Ministry of Education, the new £30,000 primary school for Canvey Island. Essex, was blessed, and opened on Thursday last week by Bishop Beck.
The school replaces a convent run for the past five years by the Sisters of Mercy, to whom the Bishop paid a warm tribute.
Bishop Beck celebrated Mass in the new assembly hall. Among the congregation were the architect, Mr. Thomas Newton, of Leigh-on-Sea, priests from surrounding parishes, and the head master and head mistress of the local non Catholic schools.
The architect has presented the school with a statue of St. Joseph,