Derelict Walsingham House Fire
Three years on from our first visit to Walsingham House, which was once a Convent and still belongs to the Sisters of Mercy, we hear that the building was on fire. Canvey's firemen were already out on a call. Crews from several neighbouring areas were sent to fight the fire that sent smoke billowing out over Long Road.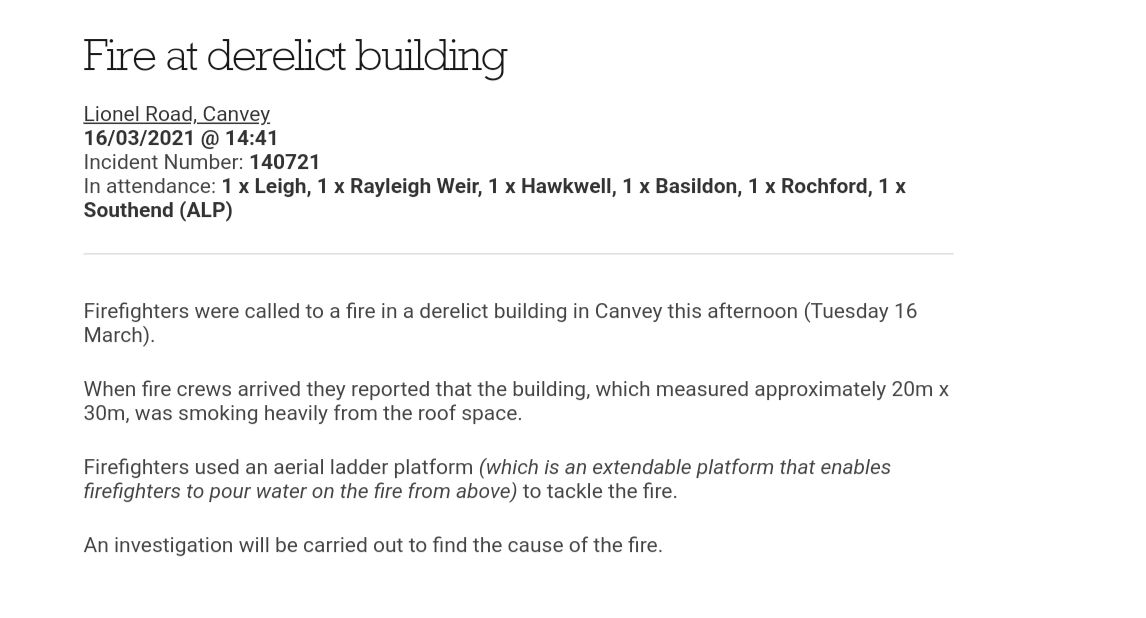 The site is set for redevelopment with the sale hopefully going through in the coming months. The graves from the small cemetery in the back of the site were moved to the Willows Cemetery in Northwick Road two years ago. It was hoped a memorial stone recording the names of the Sisters and Lay people would have been placed on the new grave last year but the pandemic stopped that. It is hoped this can go ahead later this year.