I am Stephen Reynolds, oldest son of Ron and Beatrice. I am living in Brisbane, Australia.
This is a photograph of the victorious S E Essex Primary Schools Athletics Champions from July 1967, taken at the school. I was 10 years old. In that competition I won a silver medal in the relay.
The same day the photo was taken we all trooped off from St Joseph's on Vaagen Rd to the sea wall to watch Sir Francis Chichester sail up the Thames to London in Gypsy Moth IV (or was it V?) at the end of his round the world sail.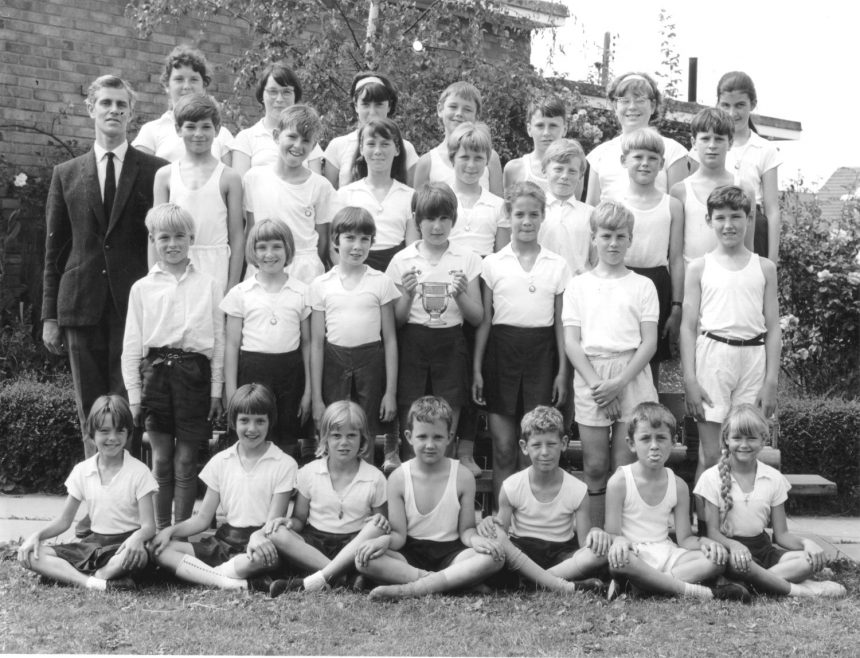 The teacher in charge was Mr Doyle.
Back row 3rd from photo left (the end Mr Doyle is) Judith McCann?
Second row John Atwell? next to Mr Doyle then I think Stephen O'Brien next to him. I am 6th along that row. I think it is Patrick McArthy on my right.
Next row Tina Shelton is holding the cup. John McCann is in there too, maybe 6th along from the left in that same row as Tina.