Fred and Georgina Barker
Ran the Pavillion 1949-1953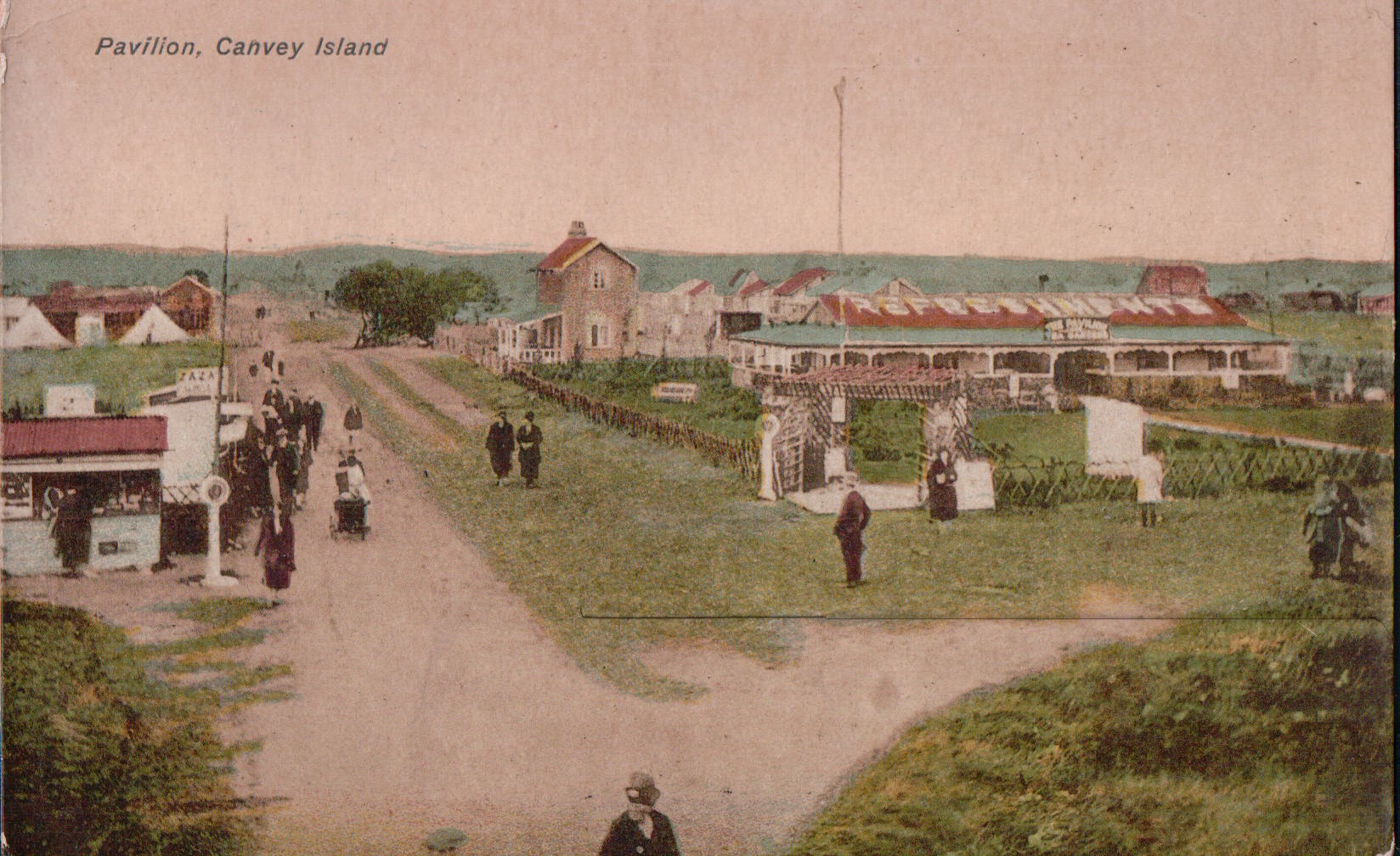 Mum and Dad's names were Fred and Georgina Barker and they used to rent the property from the people who lived in the house directly behind the Pavilion as I recollect. I was borne in 1947 and we rented the restaurant from about 1949 till 1953 when we lost it in the floods. The Pavilion at the time had a concrete forecourt and bandstand on the right of the old picture and behind a row of popular trees was the putting green. We also had a prefabricated kiosk at the front of the forecourt and sold "Dicky Birds" Ice cream. In the summer my cousins used to come down and we stayed in some sheds at the back equipped with bunk beds. We actually lived in Nicholson Road Hadley the rest of the year.
I obviously spent all my time down there in swimming trunks going across to the small beach and swimming as I learnt early on and had great fun with other youngsters having mud baths when the tide was out.
I also used to go out the Chapmans lighthouse (we called it the Red Thimble) with Pat the boat ride man off the old jetty to take the milk and papers – great fun it was too. Pat was a lovely man and loved kids.
We used to be given half a crown to spend in the amusements next door and at the front of the site was if I re-collect rightly a Kodak picture shop and a Rossi's ice cream shop that we competed with.
My Dad was very friendly with some of the shop owners and tradesman on the island namely Bill Shillum who ran the greengrocers, and George Foley the Plumber,
Mum and Dad are now passed away and I am 75 this June. After the floods my Dad went back into Butchery, he also used to own the Butchers shop in Pound Lane before the Restaurant and we eventually moved to Upminster as my Dad had to go to Smithfield Market regularly.  My Wife and I eventually moved down to Thorpe Bay and have lived there since 1985 raising our boys.