Benfleet Community Archive's Exhibition.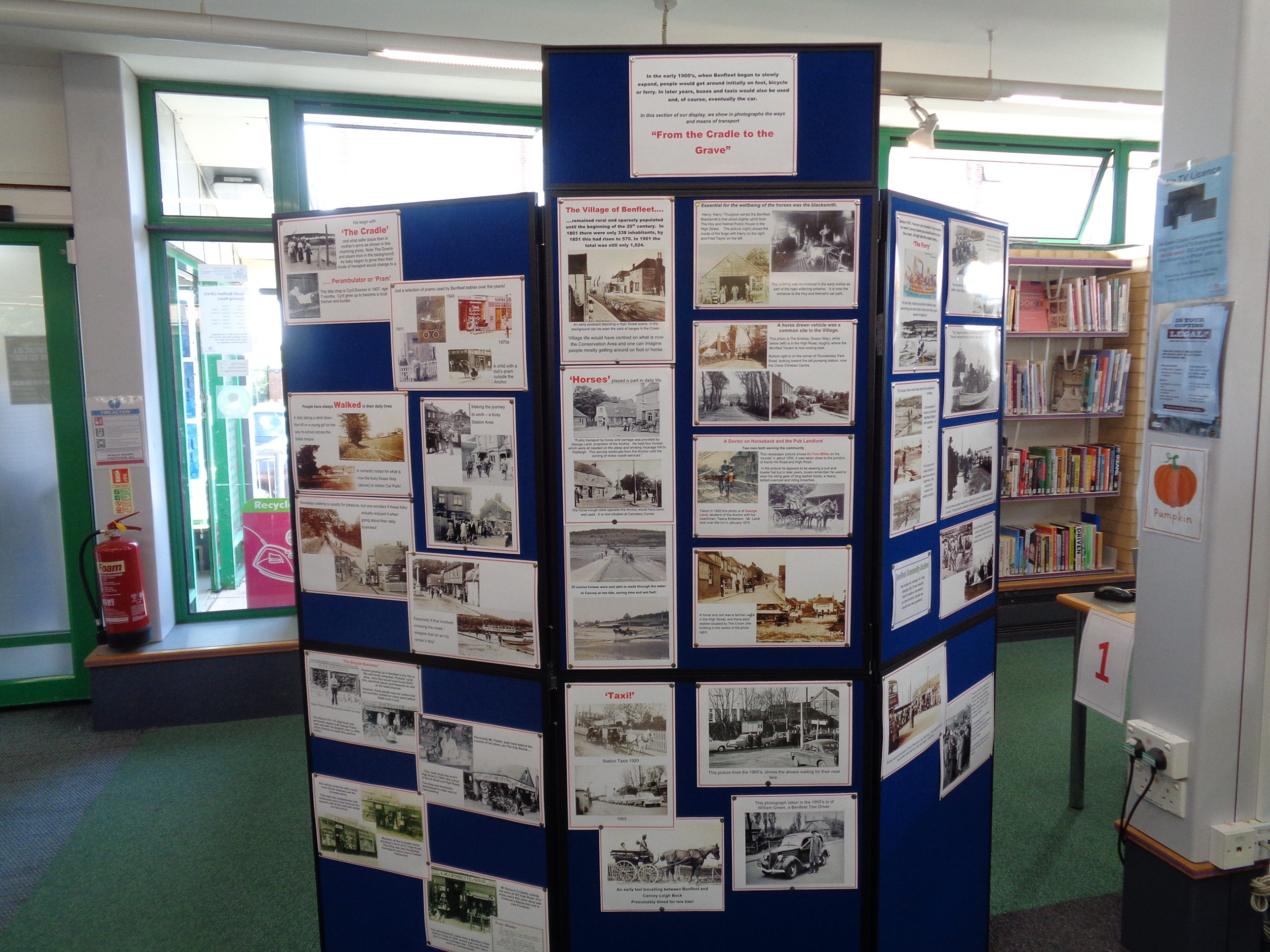 Our sister site, Benfleet Community Archive, held an exhibition today at the Benfleet library. There was a friendly welcome at the entrance and I was directed towards the numerous display boards showing all aspects of Benfleet history. I especially enjoyed the before and after photos of Tarpot's Corner, also the underpass which was built under the railway line at Benfleet station and of the creek  because they are all familiar to me even though I'm a Canvey Islander and not a Benfleet resident.
There were lots of folders to browse through, many showing photos which had not been previously displayed. A steady stream of visitors enjoyed looking through the material and sharing their memories of the local area.
Thank you to the Benfleet Archive members for putting on such a varied and interesting display.