Waarem Avenue lightning strike
20th June 2023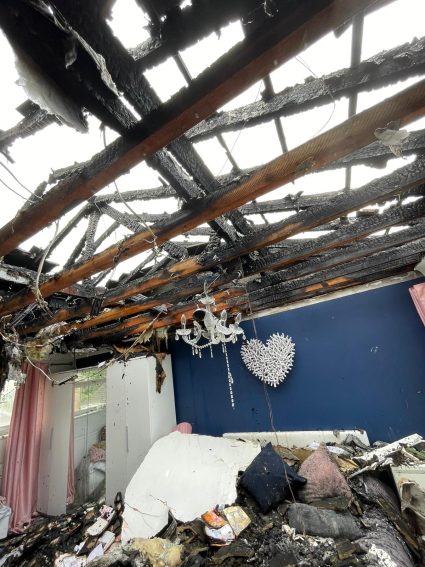 Essex County Fire and Rescue Service
The Essex Fire Brigade on Canvey today when a home in Waarem Avenue was hit by lightning. The brigade reported:-
Firefighters were called to a house fire in Waarem Avenue, Canvey Island at 8:39am. On arrival, crews reported that a roof was on fire after being struck by lightning. The neighbours heard the loud bang of the lightning striking the roof and acted quickly to dial 999.
Firefighters worked to prevent the fire spreading throughout the rest of the property. The roof was destroyed in the fire and has left the home uninhabitable. Watch Manager Adrian Clarke from Ingatestone Fire Station said: "We'd like to praise the neighbours who acted quickly to call us.
"While fires like this cannot be prevented, we'd like to stress the importance of acting quickly when there is a fire. If the fire is in your home, please get out of the house as quickly and safely as you can, stay out and dial 999. "If you see a fire, dial 999 immediately. Don't assume someone else has already called, we'd rather be called multiple times to the same fire than not at all."
Grateful thanks to the Essex Fire Brigade for giving us permission to publish their photo.