One year on from the start of the first lockdown in this Pandemic, Canvey Community Archive is joining the Day of Reflection to remember all those who have died, sending condolences to those who have lost and a great big thank you to the NHS, all the carers, volunteers, everyone who has helped us come this far.
At the archive we would also like to thank the Canvey people who have been out and about taking photos and helping us record life on Canvey during the Pandemic. You have helped us to record history in the making.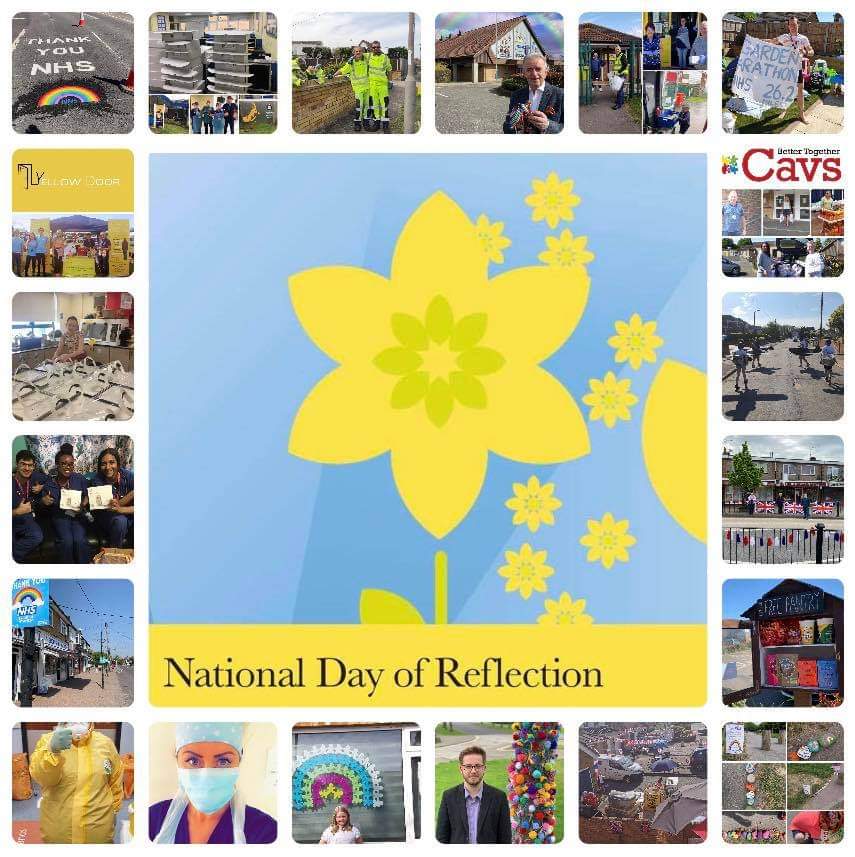 The compilation picture above was compiled by Castle Point Council who gave us permission to publish.