Canvey Carnival Floats
From the 1970's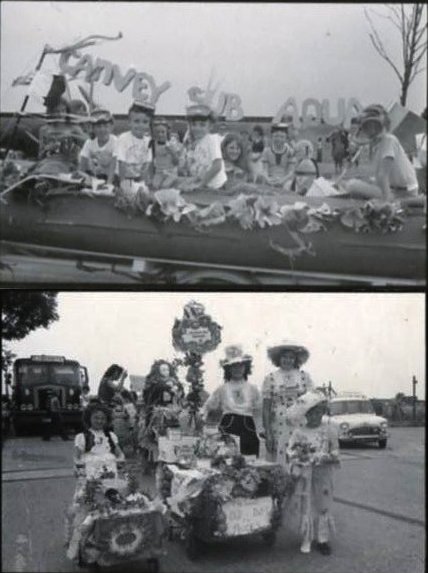 We have been given lots of small proof photos from one of the carnivals which we believe was in the 70's. I moved to the Island in 1976 and I do not remember the route going west Long Road. The pictures are all from the same carnival but the actual year we do not as yet know. Perhaps you can tell us if so please comment below.
As the pictures are so small I have put two together so they will be as clear as possible on the site.
Please click on each picture and comment below them if you are on any of these floats.
Many thanks to Jean Baines for this great find and to Angela Owen for passing them on.