These photos are from the Echo Photo Archive.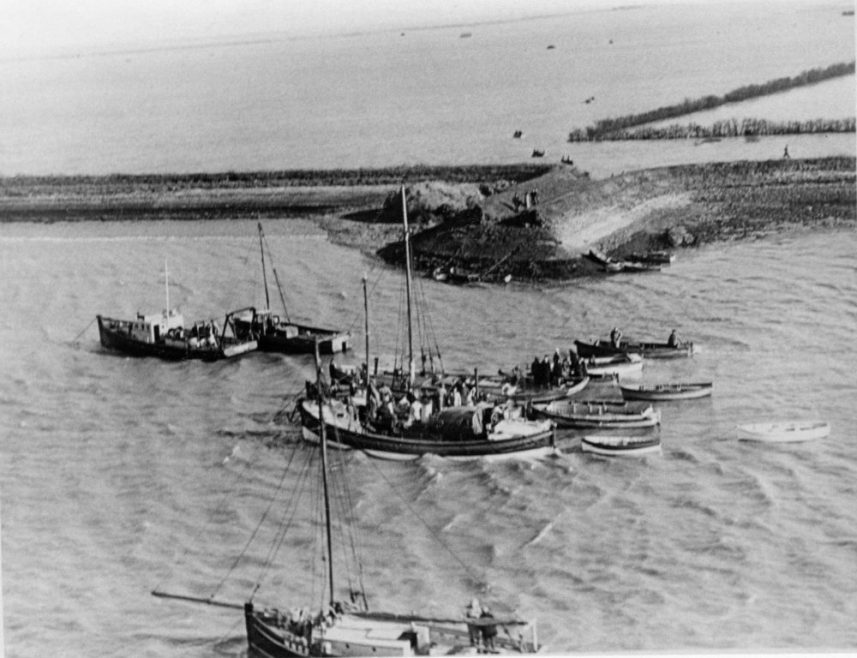 The top one says on the back – probably Canvey Point. I have no idea and like the photo below there are little features to help.

The bottom picture is looking from Marine Parade, Leigh towards Canvey, across the submerged Shoebury-Fenchurch Street line.