Abraham Bird
Proprietor Red Cow Inn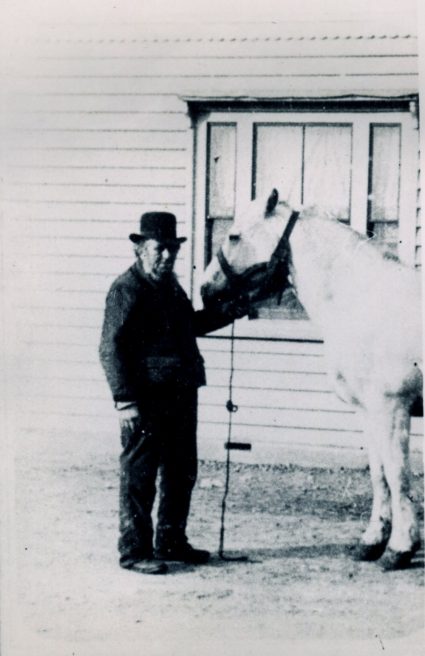 This is believed to be a photo of Abraham Bird who was born in Eastwood in 1819. The picture is taken in front of the Red Cow Inn date unknown but sometime in the 1880s. 
With his wife, Honora and young family he came to Canvey Island around 1850 first as an Agricultural Labourer at Knightswick Farm then later he was the proprietor of the Red Cow Inn in the village.
He was the licensee from 1878-1891 he died in 1891 and is buried in St Katherine's Churchyard.