Charfleets Industrial Site 2021
60 years of history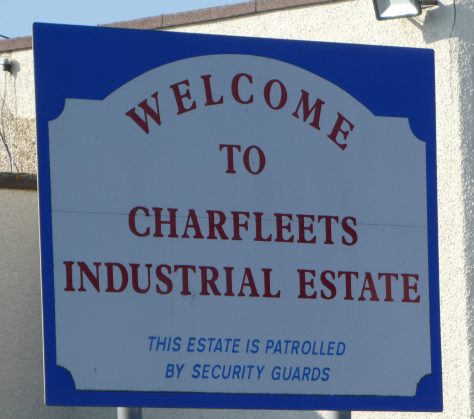 There is not a lot of places to walk around during lockdown where I live without first a long walk or a bus/car ride away, all to be avoided. So I decided to walk through Charfleets Industrial Site. Perhaps not the prettiest of walks but boy did it bring back some memories. These photos are just from Charfleets Road and Kings.
Does anyone remember the video place? I think it was above an upholsterers. There used to be a place to take industrial sewing machines to be repaired. I think it was in Charfleets Close but might have been further down. They mended my home sewing machine many years ago after having transported it there on the back of my bike. The gym I went to is still there, as is Design 4 Print. There was a toy shop, a fish shop. We hired a car several times from a place down Charfleets Rd on the right also a van, that was over 40 years ago.  I was feeling a bit faint at the time and the chaps in there was very nice to me. My daughter, then 4, blurted out – my mum's having a baby – it had just been confirmed, that baby is now in his 40s. Then there was the place that scrapped cars at the bottom of Charfleets Rd very handy for the odd replacements for our old banger. There was a clothes manufacturer, possibly Benders, where we bought lots of stuff off the rails at sale price. Then of course there was the market. A long walk till you got there but there is no sign of the open space there anymore. Then not forgetting the laundry where I was interview for a clerical job back 14 years ago. Can't quite remember where it was but it was a little off the beaten track.
We at the Archive have created a category for everything to do with Charfleets Industrial Estate. We have already got some stories and photos but we want more. The Estate was created 60 years ago so is very much part of Canvey's history. If you can help with additional stories and photos please either upload them or email them in to me at jan@canveyisland.org.