Visiting the seawall works
When Barry told me he was doing a site visit at the seawall works I said don't forget to take your camera.  He has just sent me through the photos and a very detailed description.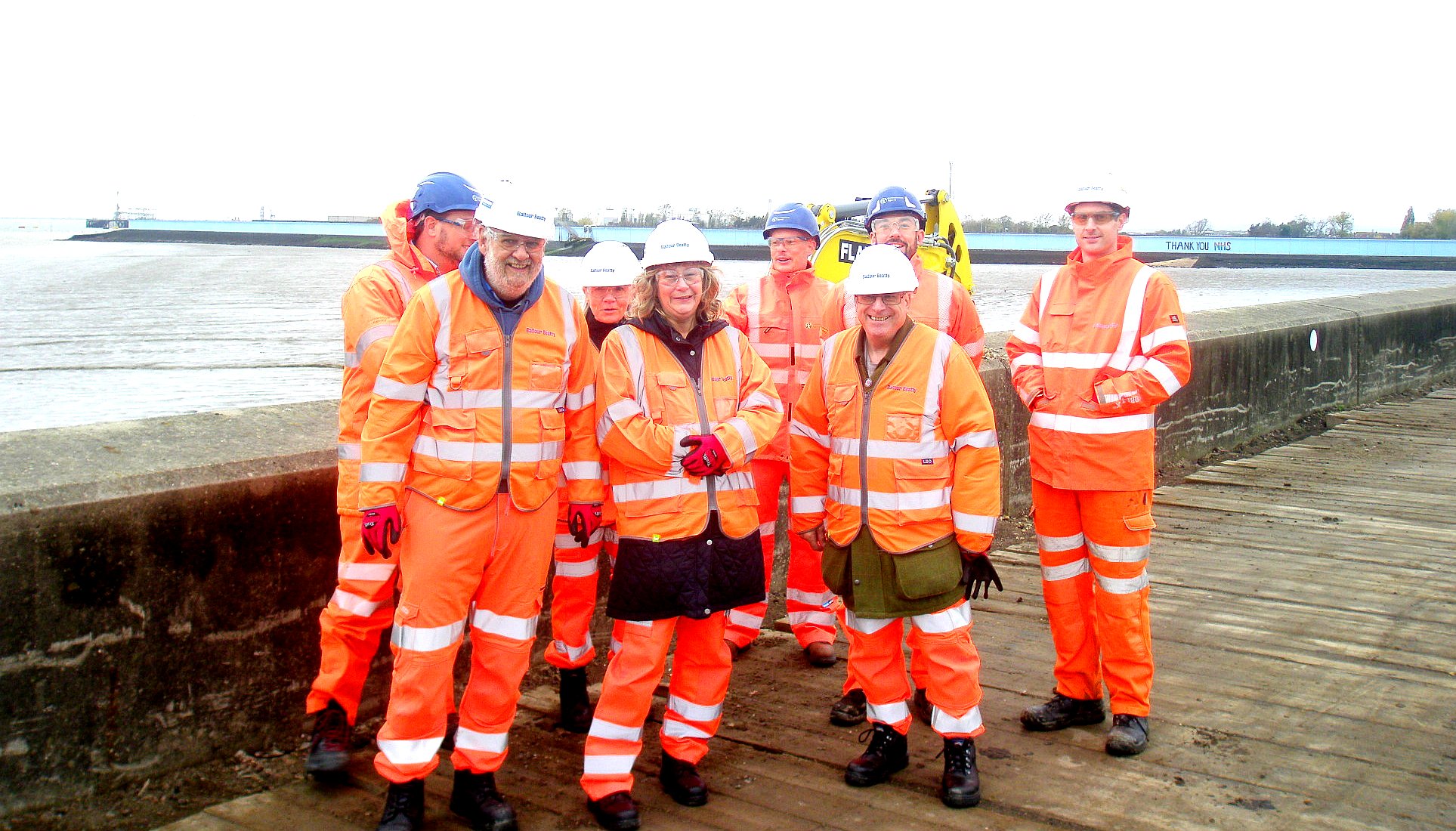 Attached are the photos I took when we had a sea wall works visit last week. The machine working on the beach is excavating the sand and into the clay and piling it up on the sea side it has boards that it moves as it goes along to stop it sinking in. This is so the new surface can go down beneath the sand, once that's done the clay and sand are put back. The big machine on the upper walkway (which is one of the biggest in the country) is laying the new surface, its bucket picks up the material off the land side and swings over the wall and lays it, you can see there are thick wooden beams on the walkway to stop the tracks damaging it. In a couple you can see one of the new sets of steps which go much further down to the beach, the high sides will mostly disappear when the new surface is laid. In some you can see the new surface and Thorney Bay in the distance with the Museum/cafe and blue sea wall.
In the group shots the four white helmets is me and Cllrs Carol & Steve Sach and Elaine Harvey (Town Mayor), rear are the Environment Agency guys including on the left is Dave Gauntlet.
Click on the pictures below to see a slideshow.