Wedding of Brian Castle and Miss Togni
Date Unknown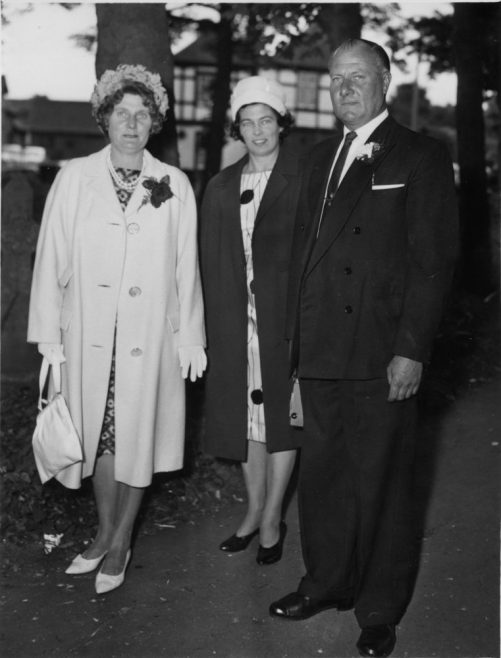 These photos have been passed to us by Keith Patten. The photo on the right is of Keiths' parents Bell (on the left) and Reg Patten with Betty Walker in the middle.
They were attending the wedding of Brian Castle and Miss Togni. (Owned the Island Florist)
If you can add anything or recognise anyone please comment below.