Northwick Sluice
Reconstruction 1939
These photographs were in an album showing lots of pictures of sea defences around the county. These were written up as follows:
Reconstruction of Northwick Sluice and arrival of plant and materials.
8th July 1939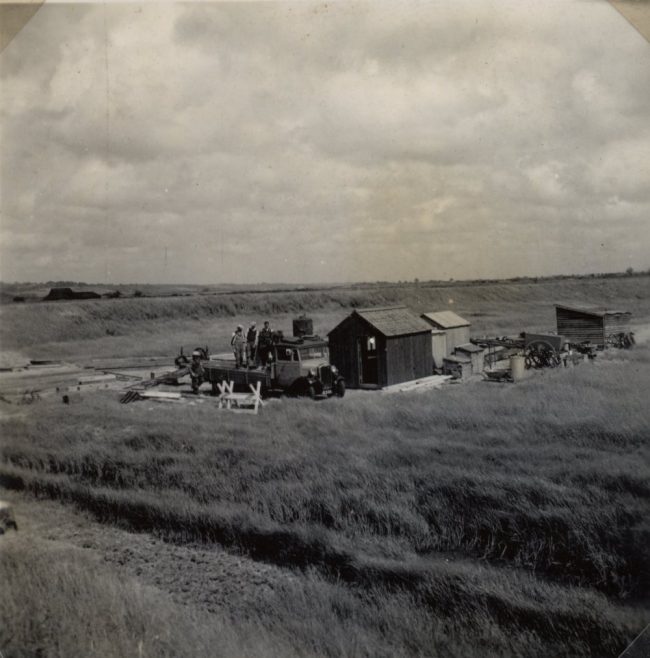 Pictures donated by John and Eileen Potter
More pictures from the Potter collection can be seen here and pictures of Canvey's Sea defences can be seen here.