B17 Benches
at the information board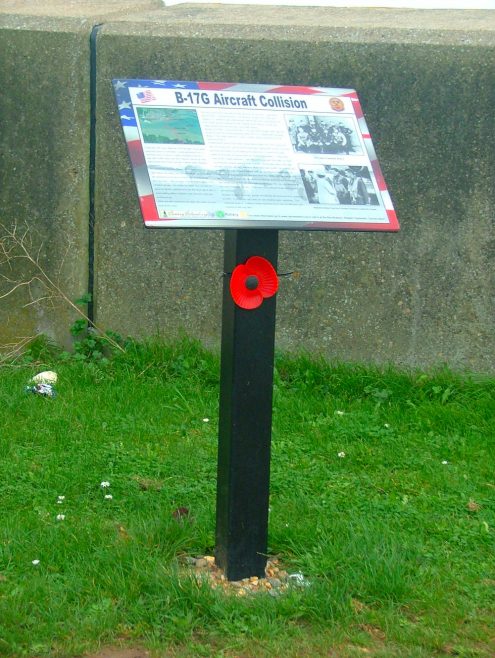 Someone has placed a poppy on our information board. Nice touch, thank you.
We are continuing our campaign to have benches, one each side of the information board, in memory of the crews of the two planes. The benches will overlook the newly name B17 Memorial Ground. (see photo below) They will make that corner look more welcoming and be a fitting memory to the men of the B17s.
We now have a better idea of the cost which is in the region of £1,000, depending on how the Environment Agency would prefer us to fix them. We have received some donations and others are promised.
We are also looking into applying for grants as well as seeking the necessary permissions from the Borough Council and Environment agency.
We hope the benches will be in place for the anniversary in June next year.
If you can help in any way please contact us at cca@canveyisland.org
UPDATE Great news…..thanks to  a grant from Canvey's Town Council and donations from the public and the families of the two b17 crews we now have about £1100. Thank you to everyone who has helped.
We have the necessary permission from the Environment Agency so we will now be moving forward to have the benches in place for the next Anniversary.