Jottings Concerning Canvey Island,
By the Rev. Edwin Green, M.A., L.Th. Vicar of Canvey Island.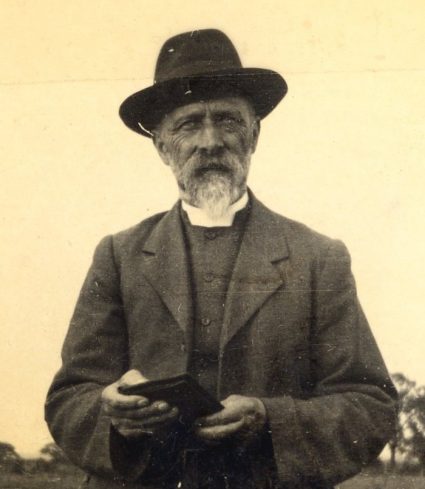 This 'jottings' came to us thanks to Colchester Library who very kindly copied it and sent it through to me. Looks like it is from one of the Parish Magazines sometime between 1919 and 1927, the years Edwin Green was the vicar of Canvey.
It is interesting to read what the vicar of the time says about the Island.
~~~~~~~~~~~~~~~~~~~~
Canvey Island has an important history, which should not be forgotten. The Danes built a fortress hereabouts as a dumping ground for their booty, King Alfred stormed the fortress and destroyed the Danish Fleet. The remains of some of these ships have in recent years been found in Canvey Creek.
In Elizabethan times Canvey Island was celebrated for its fishery, its shipping and carrying trade, its butter and cheese made from ewe's milk and its fat-tailed sheep.
A great part of the Island was marshland, and much of it under Water at the spring tides. In the reign of Charles I., however, certain landowners gave one-third of the lands of the Island to certain Dutchmen, "skilled in the making of dikes," on condition that the Dutchmen should build and maintain a sea-wall to protect the Island from the overflowing of the tides and the encroachment of the sea. The little colony of people from Holland employed in this work settled on the Island and built for their own use cottages, two of which remain, and a wooden church.
About two hundred years ago the Dutch left the Island and the church was used by smugglers, and then passed into the hands of the English. It was rebuilt and duly consecrated in 1712, being again rebuilt in 1875.
A daughter church, St. Anne's, Leigh Beck, was built in 1910.
Both Churches are free and open, and in addition there is a good work carried on by the Nonconformists at Union Church.
Thus, as the old Dutch sea-wall, strengthened and enlarged, is still maintained by the present inhabitants, so the spiritual work commenced in the first wooden church is still carried on and developed to suit the needs of the times.
The exhilarating breezes of Canvey Island bring health to the tired body; the romantic scenery and moving panorama of ocean going ships afford refreshment to the jaded mind: and last but not least, the opportunities for restful worship minister to that spiritual life which is the source of all true happiness and usefulness.