El Monico?
Problem??? No Problem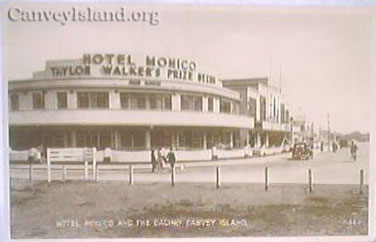 In 1978 we moved to Canvey, with the help of my parents, dad said "let's go for a pint at the El Monico.
Years went passed my parents passed away, I got a job on the Co-op Dairy, was at the village on a milk round asking old islanders if the Monico had ever been called El Monico, not one said yes?
Years went passed got a job at Calor Gas, night shift, spotted a book with old Canvey pictures, had a look through and there was a photo of Hotel Monico in neon lights, but the 'hot' was out on the sign? My old dad was right after all!!!!