Cockleshell Commando
By Bill Sparks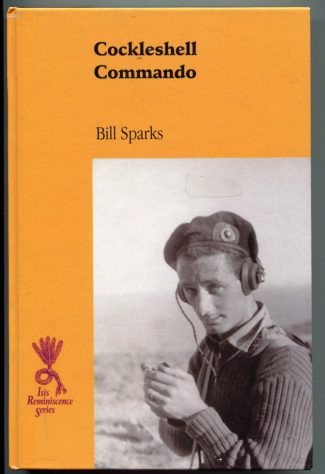 William 'Bill' Sparks was born in London in 1922. He lived on Canvey Island during the 80's retiring to Sussex with his second wife, Irene, in 1986 where he died in 2002. He is buried in St Andrew Churchyard, Alfriston.
Bill had joined the Marines when war broke out at the age of 17. In December 1942 he was one of the 13 men who trained for a mission behind enemy lines. They trained intensively in two man collapsible canoes not knowing what the mission entailed. There are many sites online where they give full details of the mission called 'Operation Frankton' a daring raid on Bordeaux to blow up four of the largest cargo ships there.
Of the ten men who went on the mission all but two were either captured and shot or drowned. Bill was in a canoe with the Major "Blondie" Hasler, the leader of the operation. Bill and Major Hasler were the only ones to survive and eventually return home to England.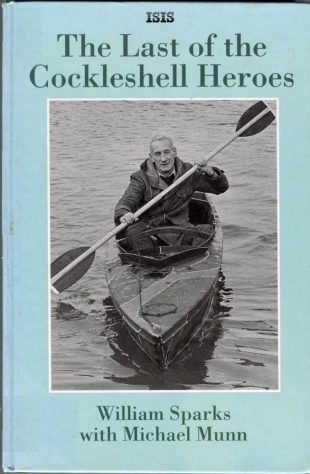 Two books have been written by Bill. First was 'The last of the Cockleshell Heroes' which was written by Bill with Michael Munn. This was published in 1992 and tells us of 'Operation Frankton', the men involved and the intensive training they had to go through. The second called 'Cockelshell Commando' was written by Bill and published in 2002. The later tells of Bill's life after surviving his escape from the Germans, he goes on to tell of being home and how he found it hard to settle back into his old life as a bus conductor. He eventually became a Policeman in Malaya but came back again to a job with London Transport where he was an inspector on the buses.
What we do not know about is his life on Canvey. With the 70th anniversary of the operation coming up in December it would be nice if we could fill in the gaps. When did he move here? Where did he live? If anyone can answer these questions please comment below.
This link may be of interest BBC News 'Cockleshell Heroes Remembered'