That'll be 1d Please
At the CP Transport Museum 1991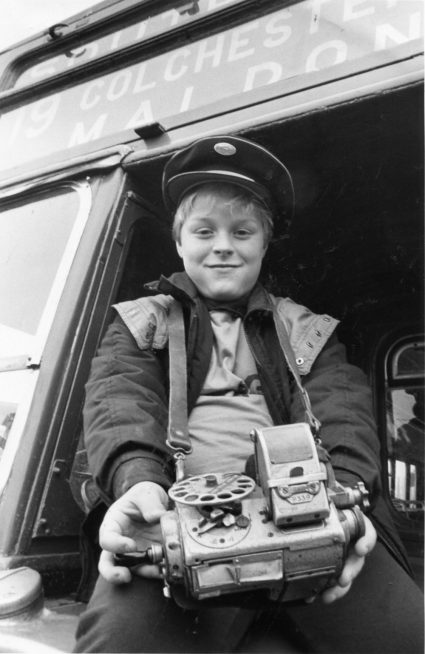 Fares please! Nine-year-old David Sheppard dons hat and ticket machine at Castle Point Transport Museum's open day.
The old No 19 to Colchester via Maldon and Tiptree was one of the eight museum buses on show at Point Road, Canvey, with 36 visiting buses at Labworth car park by the seafront.
Meanwhile, a free bus ran between the two points, allowing children to learn about and parents and grandparents to think about the old days of penny-a-stage travel.