My Memory of Joe Overs
'cook-photographer -priest and judo coach'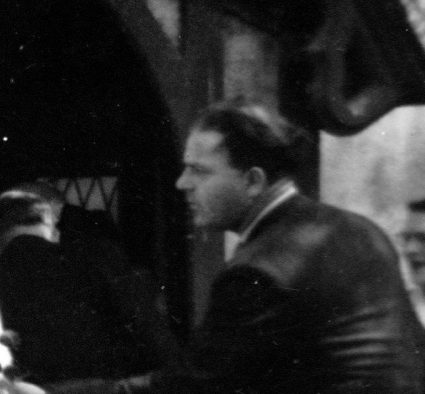 I first met Joe at the War Memorial Hall in the Olympic Judo Club which held its sessions every Thursday night. Joe was a children's coach (and a very good one). He assisted the late Cliff Baker- Brown 7th Dan to run this international standard judo club.
Joe at a later date sold his bungalow on Canvey and decided to take a job as a chef on board the vessels owned by Lord Rix; in fact he was a fine chef and there were no complaints from the crew. I can testify to this as I once visited him on board at a berth in Erith.
We were god friends and I invited him to come and stay at my parent's small holding in Bulphan and when he did he mucked in relieving my overworked mother of many domestic chores. As I said earlier he was a great cook and his Yorkshire puddings were to die for.
After he left us he went to live in Littlehampton and that is where I caught up with him (he had retired).He was very happy here and I stayed with him for a little while. Some months later I went to visit and learnt that he had passed on much to my lament.
Joe was a kind gentle man who had many skills—cook—photographer –priest and judo coach. I still miss him today.