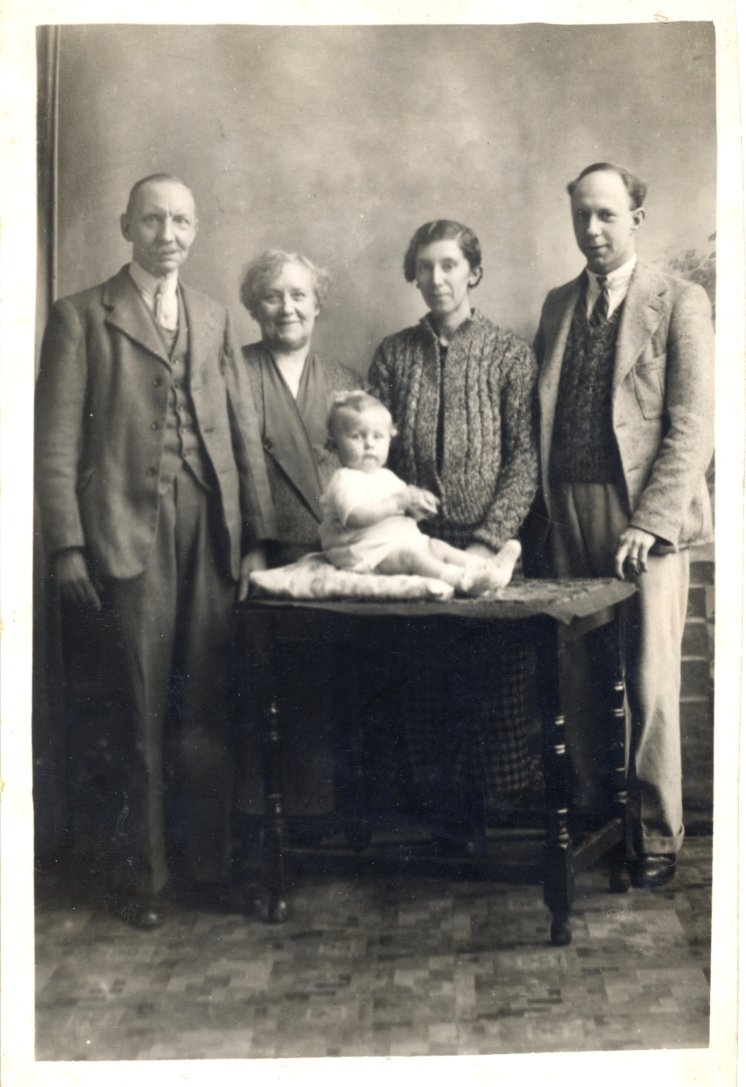 This picture was taken on the 13th April 1936 according to the notation on the back of the photo. It is obviously three generations of the same family. Baby, parents and grandparents. It was taken by 'Snapshots' Studios of May Avenue, Canvey Island as can be seen by the lower picture.
We believe the names Harrison or Bolt may well have something to do with the family.
Does anyone recognise the family? Please make a comment below or email in.