"Heavenly Body II"
19th June 1944
My name is Richard Andrews and I was flying the tail gun position on 19 June 1944 when the "Heavenly Body II" was run into by our left wing plane. Six of us survived, three were killed. As of today there are only two of us left. I'm very familiar with the mud on Canvey Point where I landed. I was the only one of the crew to land on shore. Two Englishman have collected the stories of the survivors from the "Heavenly Body II", Alan Jasper and Geoff Burke. Alan Jasper was the gentleman that searched out each of the survivors and contacted each and exchanged addresses so we could get together. We did get together many times, even though we lived in opposite ends of the country. Every mission is a story in it's self, but our 29th was one of the shortest and the most deadly.
Richard Andrews is third from left in the back row. Lloyd Burns (front row on the right) died this week aged 85.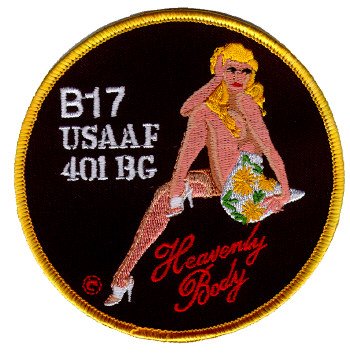 You can read the story of the B17 crash as told by Stan Pierce here .