Spaghetti On My Head
Spaghetti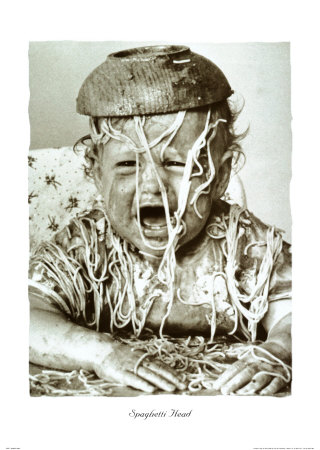 When I was a very young boy I used to enjoy eating spaghetti but then came the day when I got older.
That day I was very excited as I just came back from a party round my grandmothers house.
So when I was given my spaghetti I started banging the table and suddenly when I was banging, I clipped the edge of the bowl and before you knew it was wearing my spaghetti on my head!!