Kynoch Hotel 1914
Residents come under suspicion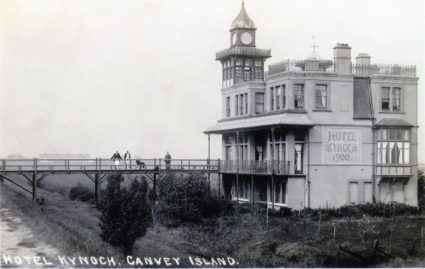 In 1914 many people were checked for their origins, behaviour and beliefs. Residents of Canvey Island were no exception especially being in such a strategic position.
In December 1914 the residents of the Kynoch Hotel were investigated.
The following is recorded in the book in the record office called 'The War – Suspects':
Ref no 130/1389 Name: Kynochs Hotel Canvey Island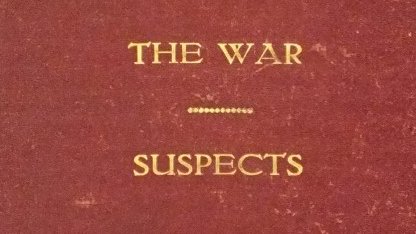 On 24th December 1914 the GOC Thames and Medway Defences, Chatham, writes asking for enquiry to be made as to the character, etc, of the occupants of Kynochs Hotel.
Enquiry made by Police on 31st December 1914 who reported there were residing in the Hotel Miss Hall, the Licensee.
Douglas Hemns who was taking over the License.
Sub Lieutenants Jacobs, Stewart and Houghton, who were employed on the Admiralty cutters patrolling the River.
Mr, Mrs and Miss Jacobs the father, mother and sister of Lieutenant Jacobs.
Mrs Houghton the mother of Lieutenant Houghton.
One domestic servant and a houseboy.
The Hotel is the property of Kynochs Ltd who own other adjoining property.
It would appear that all seemed okay as nothing was reported as out of the ordinary. The Sub Lieutenants Jacobs, Stewart and Houghton were in fact involved in a New Years party that was organised for the children of Canvey as reported in the local paper.