Our 70th Anniversary Flood Expo
25th February 2025
What a day it was, busy from start to finish. So busy we did not get to take too many photos of the event.
We were joined by the Environment Agency who put on a large display including photos taken when the current wall was being built. Coastwatch was also with us. I think both organisations did well. There was a small display about the Dutch Flood Museum.
The Archive had a large display of photos plus many tables covered in old newspapers, photos and stories from 1953. We were also selling Canvey memorabilia and we had a tombola to raise funds to pay for our online fees.
Many well known faces were seen at the event, plus some new residents, eager to learn about Canvey's history. They came to the right place.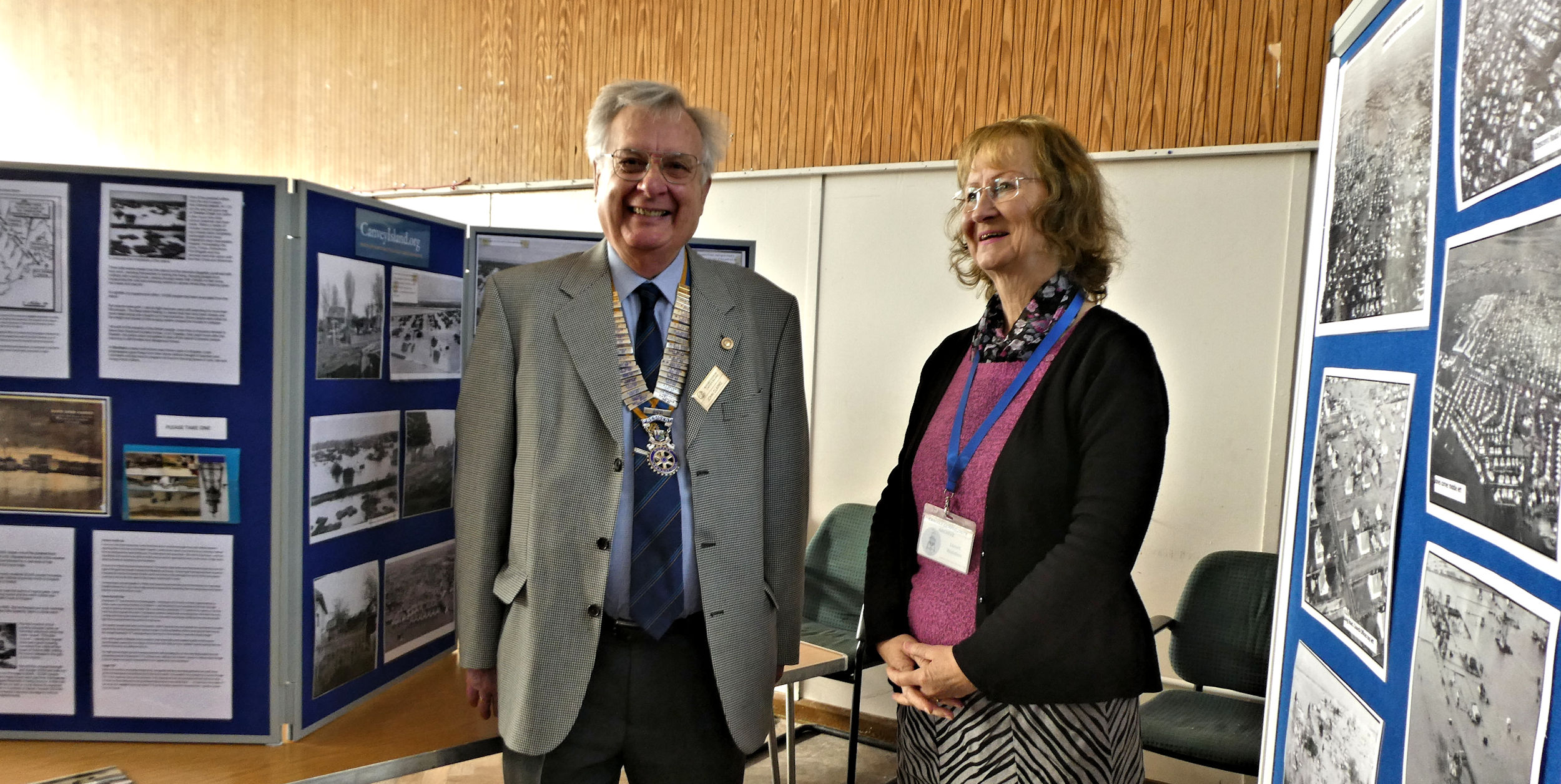 Canvey Rotary President John Clarke was invited. It was the Rotary that sponsored the event so we thanked him several times.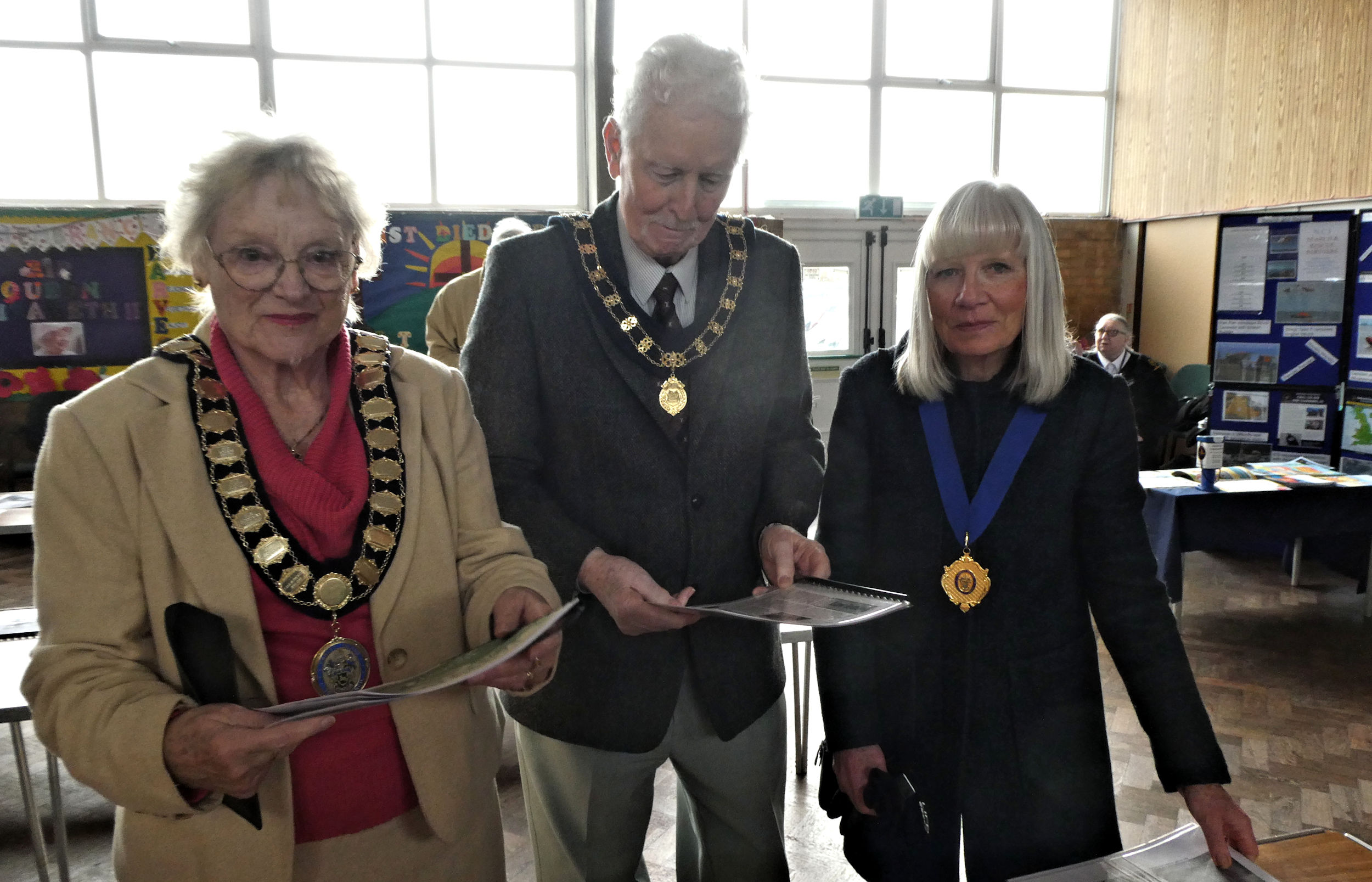 We were delighted to welcome Canvey's Town Mayor Doreen and John Anderson and Deputy Mayor Elaine Harvey.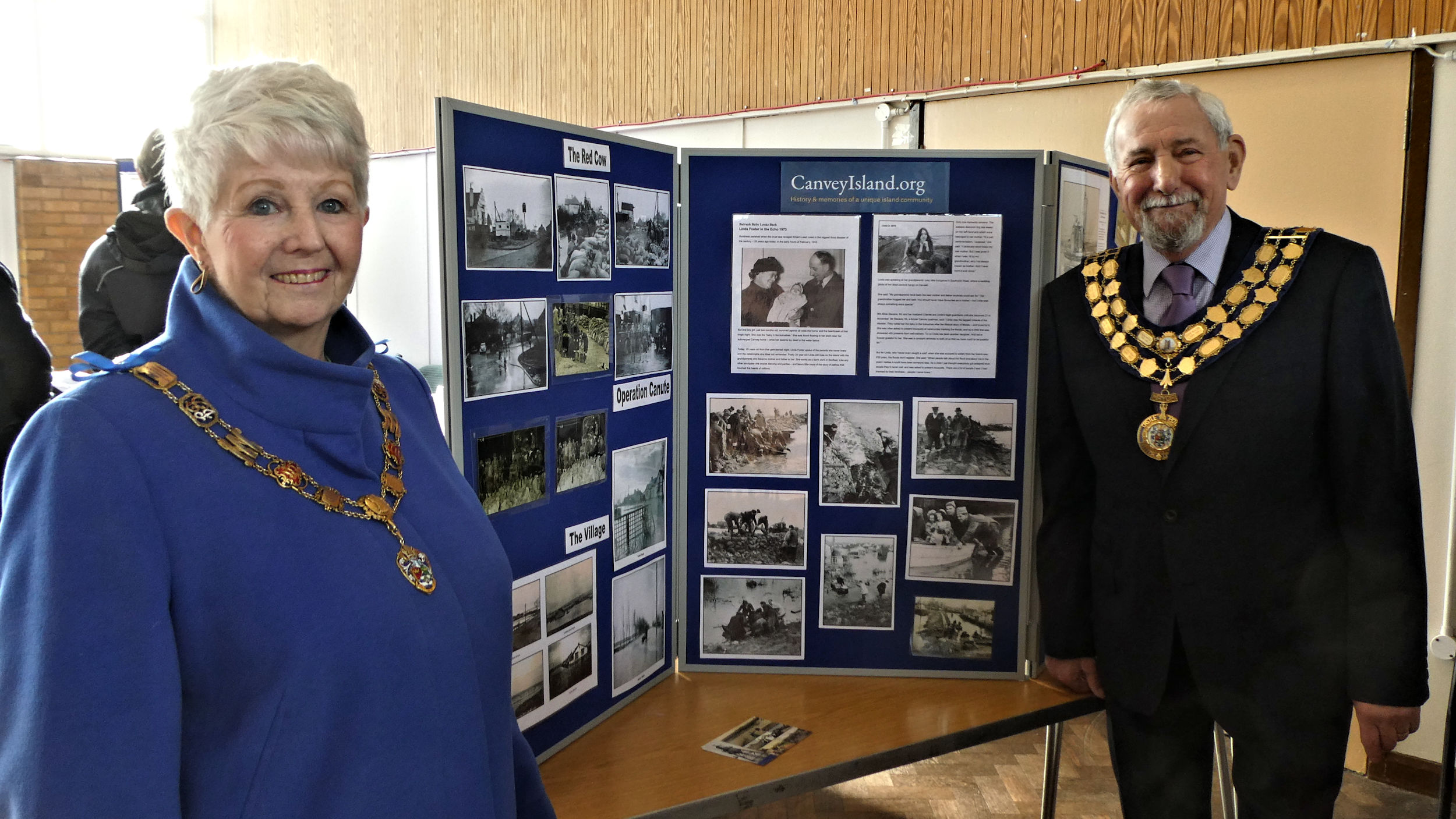 Castle Point Mayor Martin and Dawn Tucker are always welcome at our events.
Below are some candid shots taken during the day.
We would like to thank everyone for coming and we hope you gained something from the event. The archive made several new contacts, lots of new pages are coming with people's stories and we managed to make some money to keep us online.
Thanks must also go to Rev Marian for the use of the hall and everyone who helped out on the day. With the big event on the first of February followed by this event it has been a very busy time. We still have to pack it all away………….