Canvey Island
By James Runcie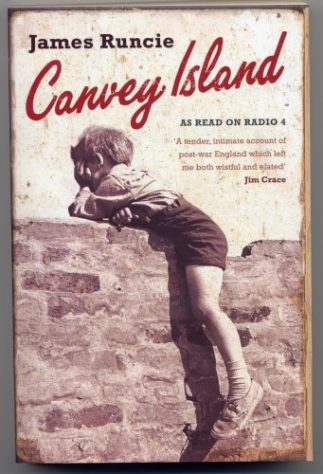 It is 1953 in Canvey Island. Len and Auntie Vi are dancing, he in polished shoes and slicked hair, she in fur stole and long gloves. They move lightly, with an easy sway. Uncle George sits and watches, but his mind is elsewhere, still fighting a war that has been over for almost a decade.
Back at home, Len's wife Lily and their small son Martin are fighting for their lives, waist-deep in a raging black torrent of water. Lily's foot is stuck, but she begs her son to leave her, to try and get help. This sight of his mother, ghostly in her drenched nightdress, is his last glimpse of her alive.
In the years after the flood, Len turns to Vi for comfort, and as Martin grows older he feels estranged from them both, shadowed by feelings of guilt and loss. As we follow the family in the aftermath of their bereavement, we follow too the fortunes of England, from Churchill's funeral to Greenham Common, from the austerity of the post-war years to the day the Iron Lady swept into Downing Street, and beyond.
Canvey Island tells the story of changing times in post-war Britain through one family's tragedy and loss. It is a novel about past wounds and past passions, about growing up and growing old, about love, hope and reconciliation.
__________________________
I was present when James Runcie came to Canvey for the Essex Book Festival in 2007. He gave us a very good take.  He was apologetic in case he had made mistakes and nervous about coming to Canvey with his book. Like taking coals to Newcastle. I cannot say whether he got all the facts right as I was not here but I found the book charming as was the man. He made every effort to make the story believable and if some of the facts are not quite right, how many times have we heard the same story being told completely differently. Everyone has their own interpretations and this is fiction after all.