Dancing on Canvey
a short flood story by Lane Ashfeldt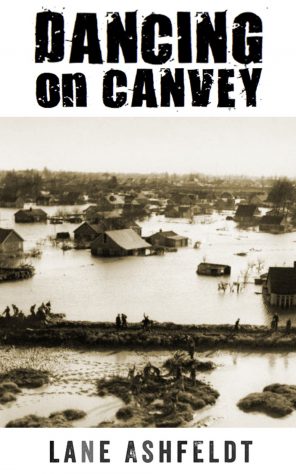 A short story based at the time of the floods has been written by Lane Ashfeldt. The story is called 'Dancing on Canvey' and is a Fish Prize Winner. The author has decided in view of the 60th Anniversary she will put it as a kindle ebook on Amazon for free for 5 days from the 31st January. If you do not have a kindle not to worry you can download Kindle to your computer.
She says in her blog which you can access here:-
If the title 'Dancing on Canvey' seems odd, here's why I chose it: the story's main character is plotting to attend a dance at a new community hall in the hope she'll meet a boy from school there. In fact, high waters reached Canvey late that Saturday night.
I have read the story and it is very moving and I am sure you will want to take this opportunity to read it. During Lane's research for the story she interviewed Canvey residents. She says:-
I researched the incident with help from local residents, resources at Canvey local library, the Canvey Community Archive and the newspaper archive at the British Library.
You can download her short story at Amazon from the 31st January for free for the next 5 days.