Food Problems of Canvey
Influx of Visitors
From the Essex Weekly News 1943.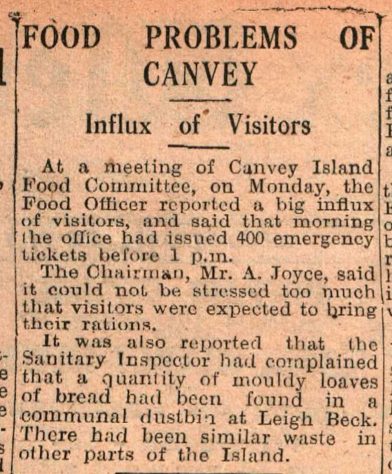 At a meeting of Canvey Island Food Committee on Monday the Food Officer reported a big influx of visitors and said that morning the office had issued 400 emergency tickets before 1pm.
The Chairman, Mr A Joyce, said it could not be stressed too much that visitors were expected to bring their rations.
It was also reported that the Sanitary Inspector had complained that a quantity of mouldy loaves of bread had been found in a communal dustbin at Leigh Beck. There had been similar waste in other parts of the Island.