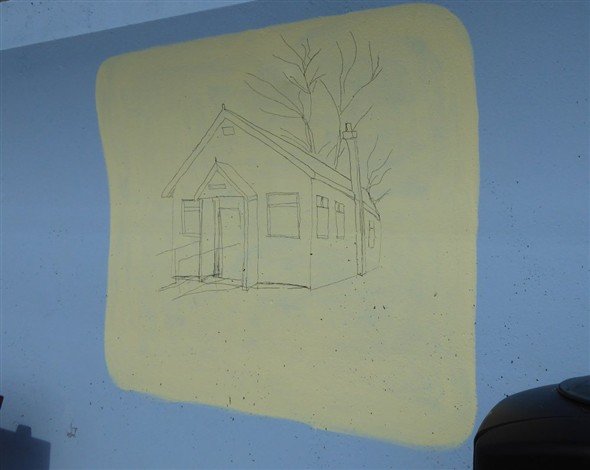 Earlier last year I photographer the WI Hall Mural during its construction I now have a photo, thanks to Barbara Taylor, of the finished Mural.
Clara James started Canvey's Womans Institute in 1923. Not sure when exactly the hall was built but probably about the same time or not long after.
Unfortunately the hall is now empty and awaiting demolition leaving the WI with no permanent home for their groups on the island. Another part of Canvey's Heritage lost.
From her experience of the painting of the mural Barbara says:-
The really interesting result of creating the painting was the memories it evoked in the people walking by. So many events it had hosted, from Wedding receptions, children's parties, craft groups, children's clubs, jumble sales, Christmas parties, dancing school shows and many more.