Marie Lovett
Carnival Princess 1990s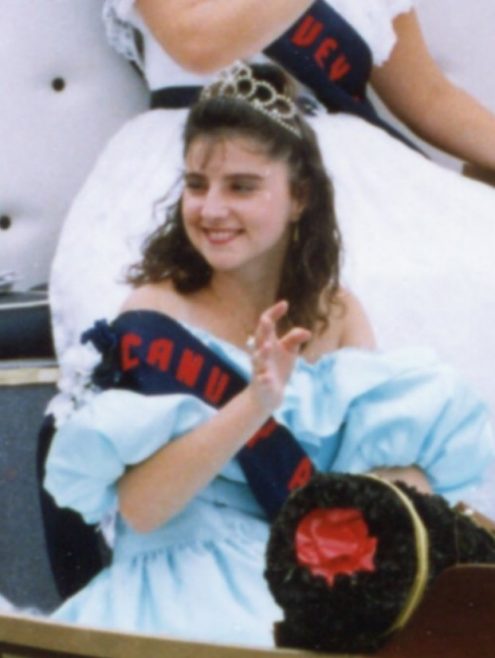 Marie Roddy nee Lovett is pictured here as Carnival Princess in the 1990's. These pictures show her and the rest of that years court being crowned in the Paddocks and riding on the Carnival Float.
I am not sure what year this was or who the other ladies were perhaps you can tell us by commenting below.
Marie did go on to be in other carnivals, she was the Deputy Queen in 1994.