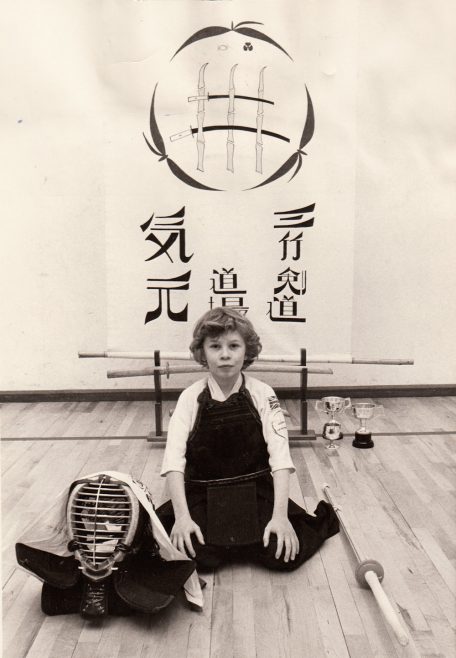 From an article in the Echo in March 1978.
Jason Scott is proud to be a member of the Canvey Samurai.
He looks almost as fearsome as his five grown-up Colleagues when he dons his Kendo outfit and brandishes his bamboo stick above his head.
He is one of the youngest members of Mitsutake Kendo Club who practise the ancient Japanese martial art of Kendo — a type of fencing developed from techniques of the famous Samurai warriors.
Several nights a week Waterside Sports Centre is full of club members — clad in their strange uniform — running, shouting and hitting each other with the sticks.
Jason joined the club with his father Sid.He said: "I have been doing it for two years. It is great fun. I went along with my dad and really liked it."