Small Gains Creek Wall 1949
Bulldozer consolidation back wall
It says on the bulldozer 'Sand & Shingle Ltd' Feltham 3045.
These pictures were taken in 1949 a few years before the 1953 floods. The banks of Small Gains Creek are being improved following recommendations by Reg Stevens as described in his memoirs here. The creek was dammed after the 1953 floods.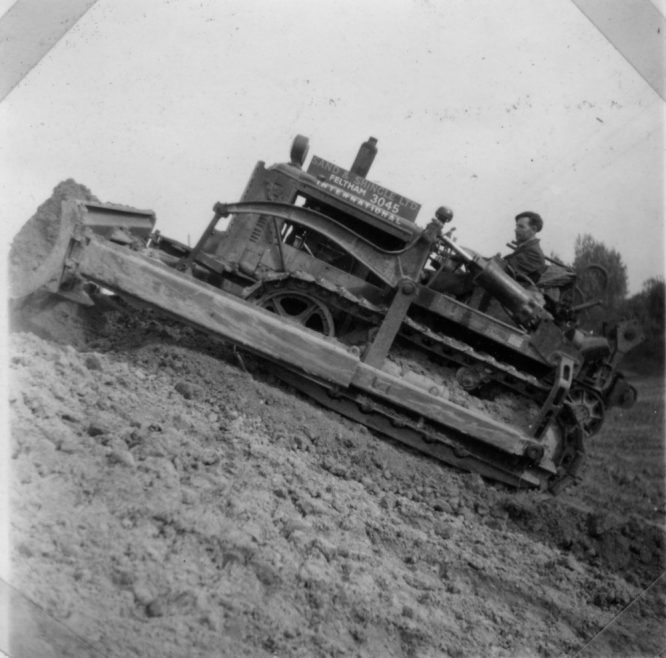 Pictures donated by John and Eileen Potter
More pictures from the collection can be seen here and pictures of Canvey's Sea defences can be seen here.