All Day Swimming Pool
Leigh Beck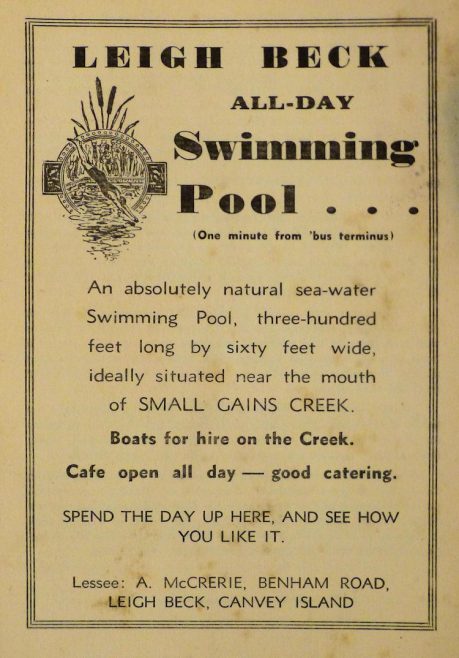 I have been asked a couple of times about the pool at Leigh Beck and have just found the pictures.
It was a natural sea-water Swimming Pool, Three-hundred feet long by sixty feet wide, ideally situated near the mouth of Small Gains Creek. There were boats for hire and a cafe open all day. It was run by A. McCrerie of Benham Road.
On the left you can see Canvey Supplies Wharf. The building in the middle is one that there has been much discussion about and you can read what was said here.
The map at the bottom I would suggest shows the pool to the left as the body of water known as Croppenburg Lake. We know the building in the middle of the photo is the building to the left of the map near the  letters 'Timb' which is Canvey Supply. The pool/lake is still there but is just made up of soggy ground.