Of the crash photo Trish Nicholls said:
Mum told me that her late husband Ralph Nickolds family at one time ran a bus service on the Island way back when… and I am not sure whereabouts the crash happened…Ralph's Dad or an older brother who drove the bus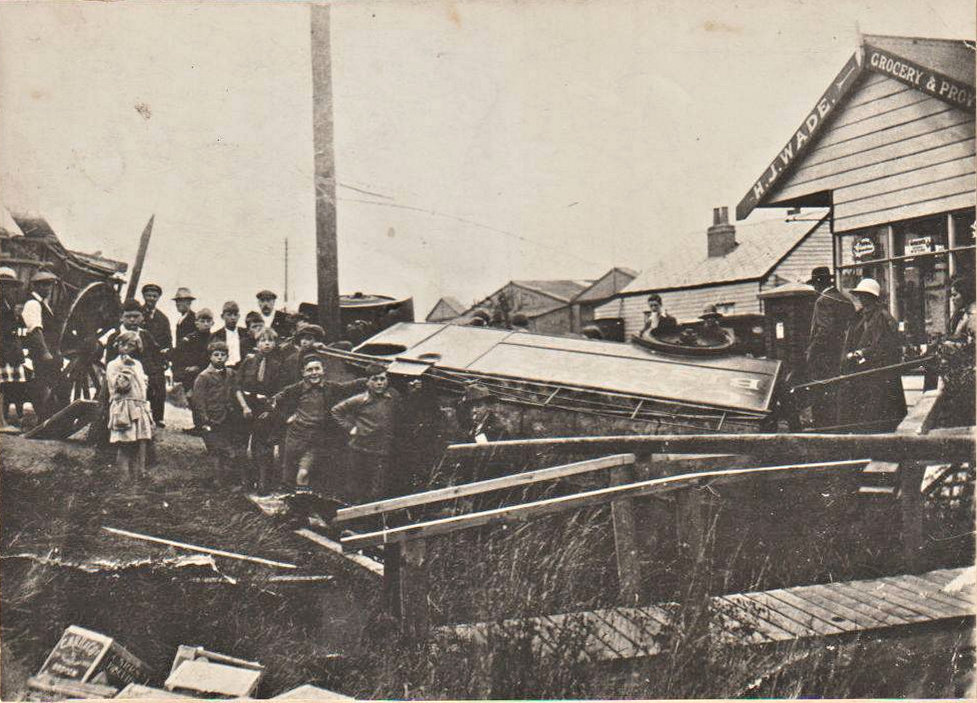 So we set out to find out when and where the crash happened. Well we have found out where. I recognised the old market at the back from other photos but thought I had seen the H.J.Wade shop somewhere and here it is.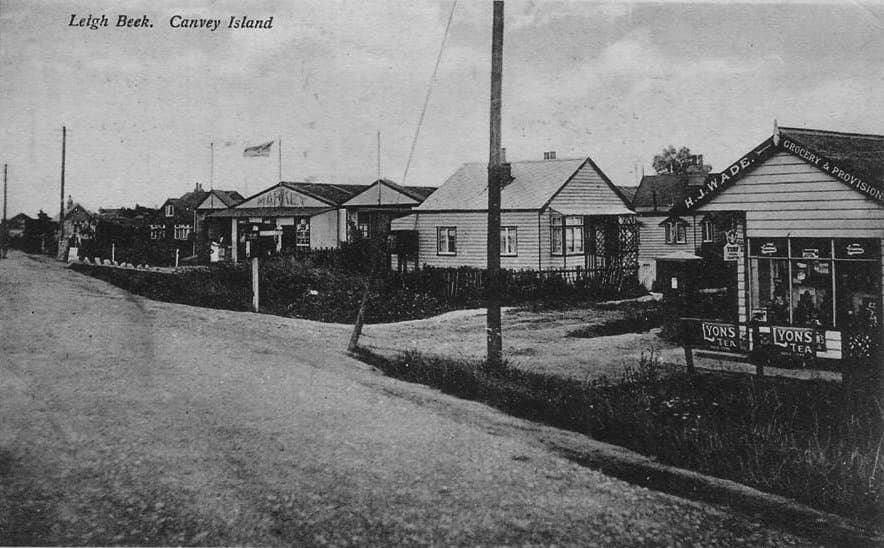 So the crash happened at the junction of St Annes Rd and the High Street/London Rd.
When did it happen? Well they still had ditches. The road was lowered around 1928 so that puts it at probably early 20s. Which would fit in with the clothes being worn.