I have recently been given this cutting from an Essex Countryside Magazine. I do not know the date (1970s?) or the writer of the letter that appeared in the magazine but felt it was too important to ignore. Do any of the names or the chalet ring any bells??
~~~~~~~~~~~~~~~~~~~~~~~~~~
I always look eagerly in Essex Countryside (magazine) for articles and pictures of old Canvey, as my father, William Adams of Romford, built one of the first brick chalets on the island in 1904, the year I was born. I have a sketch of it by Frank Lansdown, a young architect who, I believe, later achieved some eminence. He was courting my sister at the time and I found this sketch in an old album when she died in 1975 at the age of 91.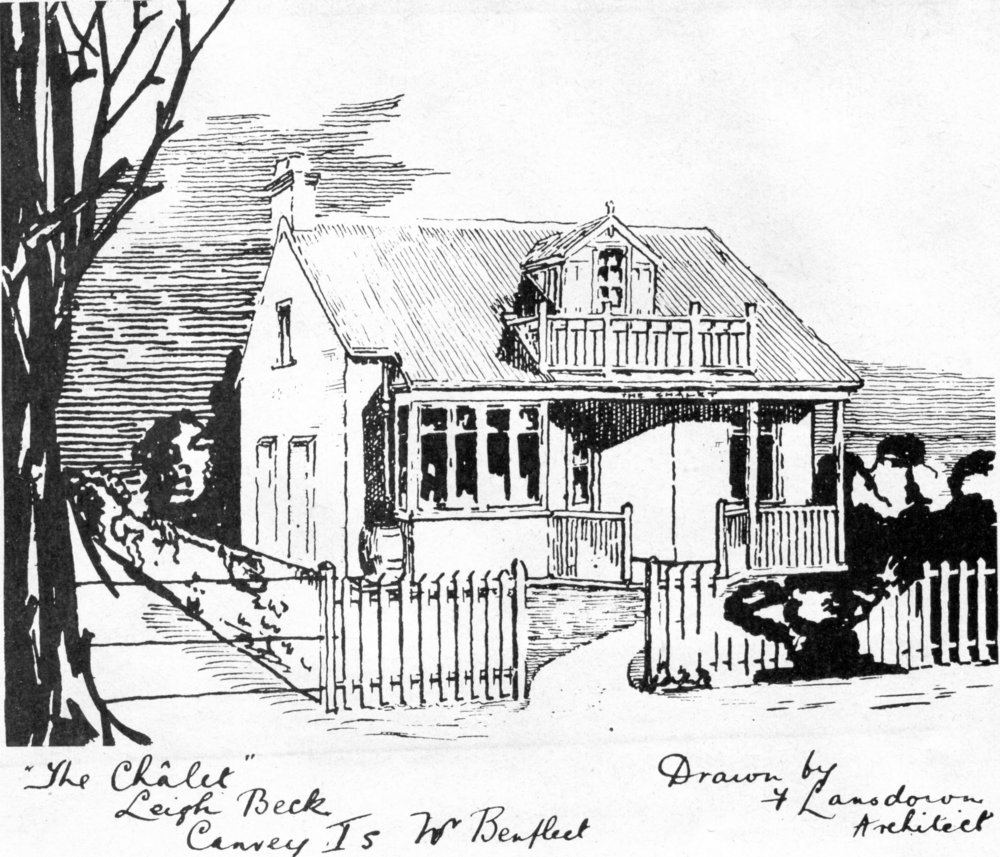 I would love to see some articles about the island in the early twenties, when I joined the cretonne-clad hoardes of emancipated youngsters who swooped on it every weekend, rented shabby caravans and danced half the night in the "Pavilion". Our parents, of course, did not realise its tarnished reputation and could not have stopped us anyway! I would be thrilled to contact any contemporaries of this period, some of whom were permanent residents. A bit much to expect after 50 odd years — but one never knows!