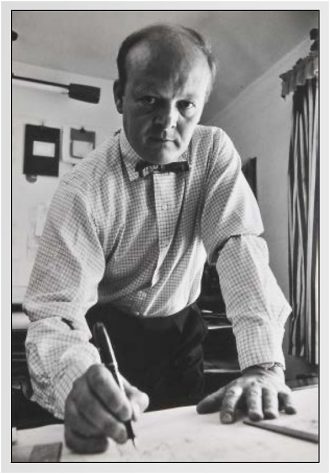 Paul S. Sharp (1912-1998) an artist and designer.
He was born in Sowerby Bridge, North Yorkshire. Paul did all the original illustrations for "Sailing Tours Thames & SE" edited by Sir Hugh Casson and published by Chatto and Windus for the National Benzole Company in 1964, the following pictures are from the book.
These pictures are currently for sale from Sulis Art who have given us permission to publish them here. If you click on each illustration you will be taken to that picture on the Sulis Art website.