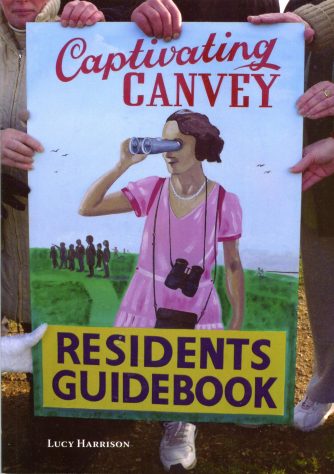 During one of the walks with the Rendezvous Club we were all asked to stand behind this large painting of a sign. All putting our hands on it. We did not realise at the time the photo Lucy took was to be the front cover of her book.
The guidebook was designed by Lucy Harrison and the cover painted by local signwriter Bob Gibbons. It takes its name from 'Captivating Canvey', a guidebook produced on Canvey between 1927 and 1974.
The book is full of local stories by Canvey residents. Some will be put on the website over the coming months with Lucy's permission.
~~~~~~~~~~~~~~~~~~~~~~~~~~~~~~~~~~~~~~~~~~~~~~~~~~~~~~~~~~~~