Harry wrote this caption
Oct 22nd-1977 De-Havilland Suite, Airport hotel – Southend
Occasion – 41st annual dinner and dance of the Island Yacht club Presentation to the retiring Commodore, Arthur Rapkin, 25 years in office, and his wife Ellen.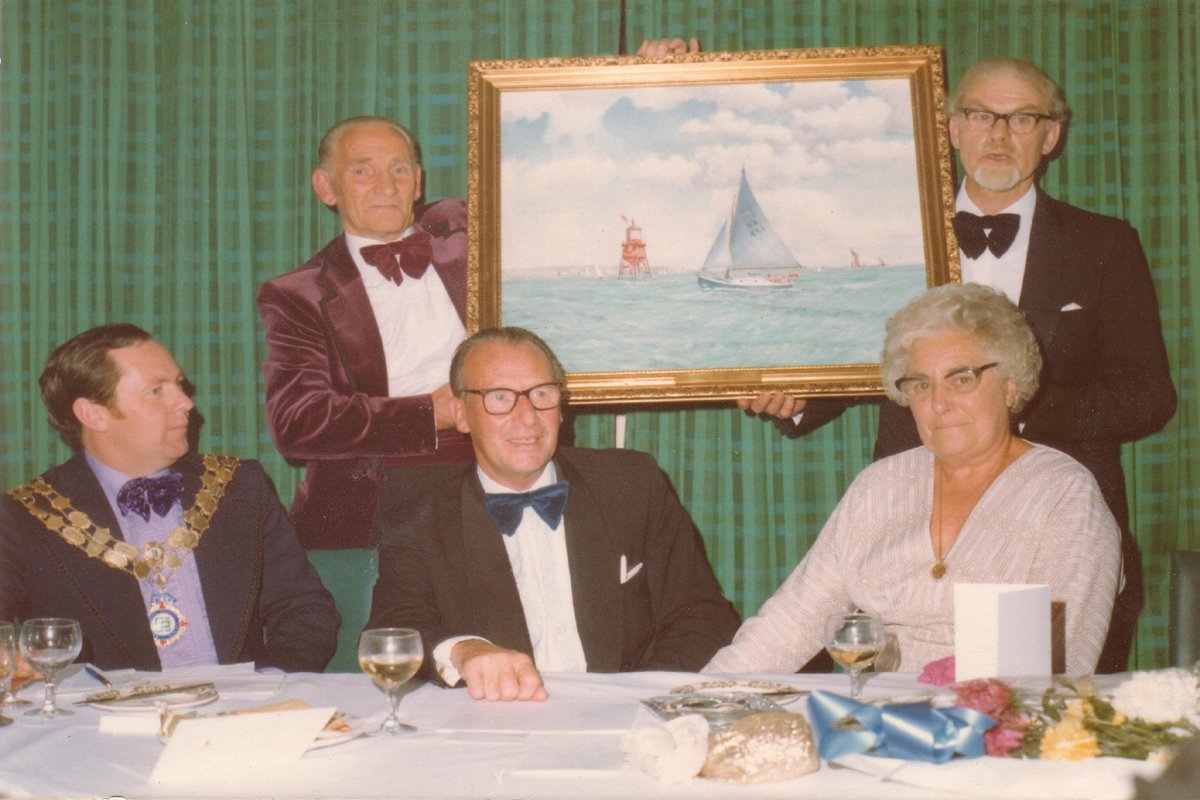 Others in photo – Ossie Smith-(No 1 on the club's register). Coun: Ray Howard-Chairman of Castle Point UDC and self – The painter.
(Sorry I've got my mouth flapping, but was talking as the award was made) The Painting is about 24″ x 30″
David Russell's Note: This was probably Arthur's own craft- but there is no mention of the subject.