Paddling Pool Not Saved
March 21 August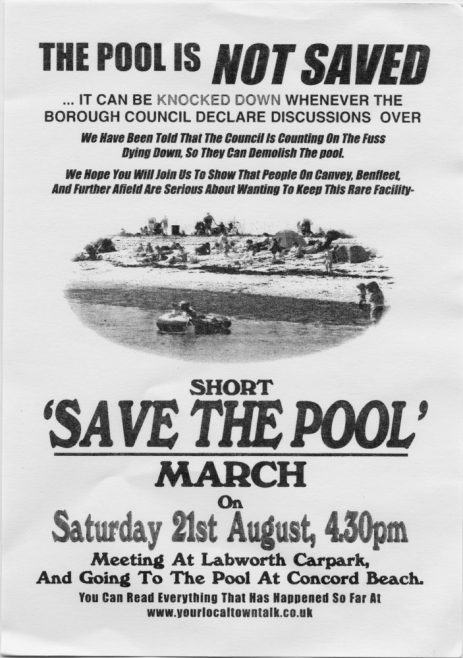 The passionate campaign to save Canvey's paddling pool is not only gathering vast support but incredible strength by the day.
While the Town Council and The Castle Point Borough Council are in discussions over the future of the pool, 'Friends of the pool' supporters have had successful meetings with positive actions including a fund which has been set up to help towards costs to keep the pool open.
On Saturday 21st August at 4.30pm a short walk to show support for the paddling pool is taking place everyone is more than welcome to come. Show support for the pool, full media coverage will also be there.
If you want to save the pool for everyone please be there.
Thank you.