Detailed analysis on Canvey's paddling pools
compiled by Colin Letchford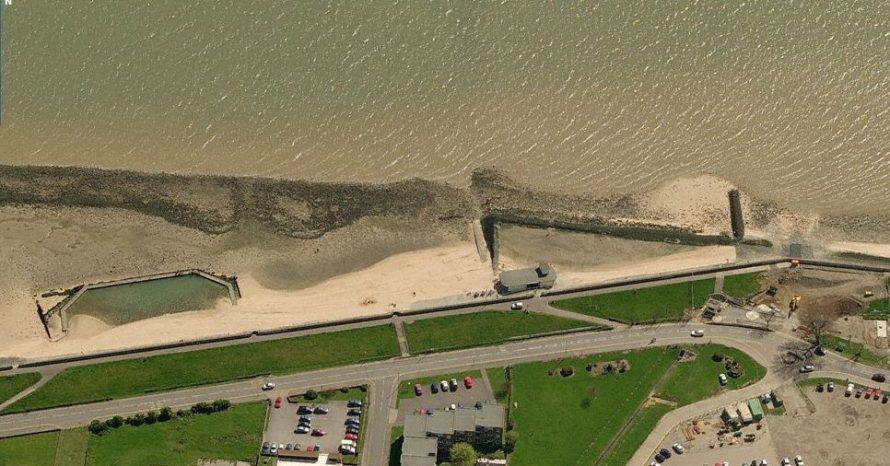 Colin's analysis is very comprehensive and gives a lot of food for thought. It should be noted that the 'new pool' is in fact another very old pool, but it is the pool the Council is in the process of refurbishing. I have added this birdseye view picture of the pools, which is from a different angle but I think it helps to show Colin's views more clearly. The 'Old Pool' is on the left and the 'New Pool' is on the right.
Over to Colin.
~~~~~~~~~~~~~~~~~~~~~~~~~~~~~~~~~~~~~~
More evidence of the dangers of the new pool
Study the aerial view of the pools below. When the tide comes in or out it sweeps along the remainder of the old sea defences groyne. The water on the sea side is clearly deeper than on the seawall side. This deep water sweeps along the steeply sloping wall of the new pool. Any child falling in would be swept up or downstream depending on if the tide is going out or coming in.
The old pool walls are not as high as the new pool. It lies a considerable distance back in shallower water which is to a certain degree protected from the sweep of the tide along the old groyne.  Any child falling in would therefore be subject to milder currents and shallower water.

The photos below were taken on the 14th February 2010