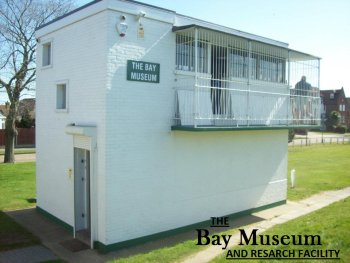 On the 1st February Canvey Island was commemorating the 1953 flood.
Along with other establishments on the Island the Bay Museum opened its doors to visitors to see their flood exhibition. They extended their opening time as visitors kept coming. The museum is very small but had a large display of flood pictures on both floors plus pictures on their computer.
The museum hold the original flood plaque which was replaced in 2011 so it was a fitting place to hold an exhibition of flood photos. A small display in the foyer is a permanent fixture with the photos being changed from time to time.
The Museum is normally only open on Sundays and Bank Holidays. You can check out the current opening times on their website.