6 - Barry Blackwell's Canvey Memories
Part 6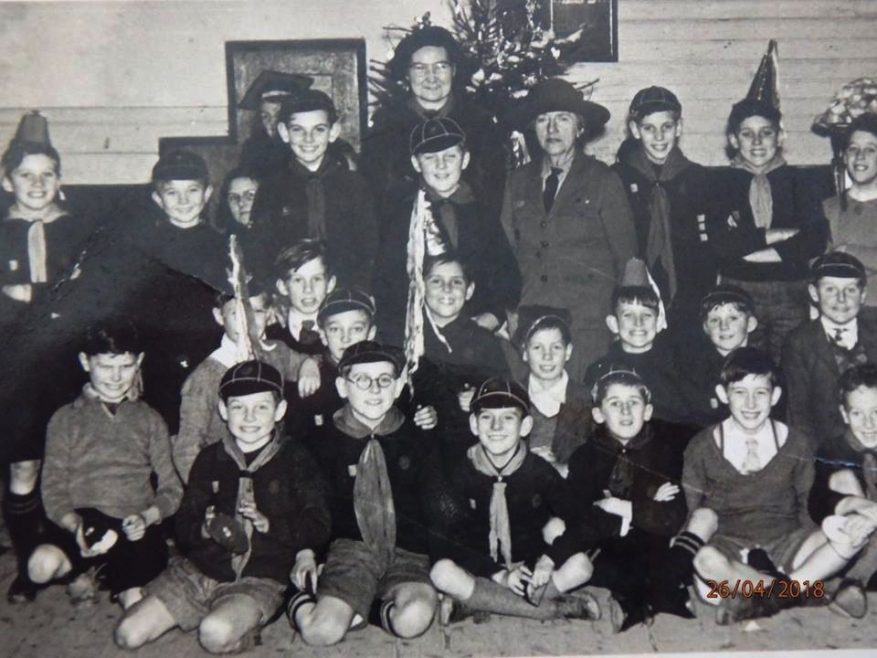 The early 50s seemed to be such a busy time for me, not only going up to William Reed School, but also going from the Cubs up to the Scouts. I remember when I first joined the cubs, it was held in the old wooden village hall that was opposite St Katherine's church. It was also used for church meetings, and the Girl's Life Brigade that was run by Mrs.Cass the wife of Farmer Cass whose farm was behind the village hall.
I can also remember my mum telling me how she went to school there when she was a little girl, and would walk from Maurice Rd across the fields with her brother Fred  and  her sister Eileen, my Uncle Fred (Senior) would give them a piggy back to the village school, as it was a long way for them to walk, that was before William Reed was built, Mr. Bishop (skip) and his wife Dolly was our scoutmasters, the Bishops used to live in a big farm house in Denham Rd, and at the time there was a story that there was a secret tunnel that went from Hadleigh Castle to the farm house and was used back in the old days by smugglers!!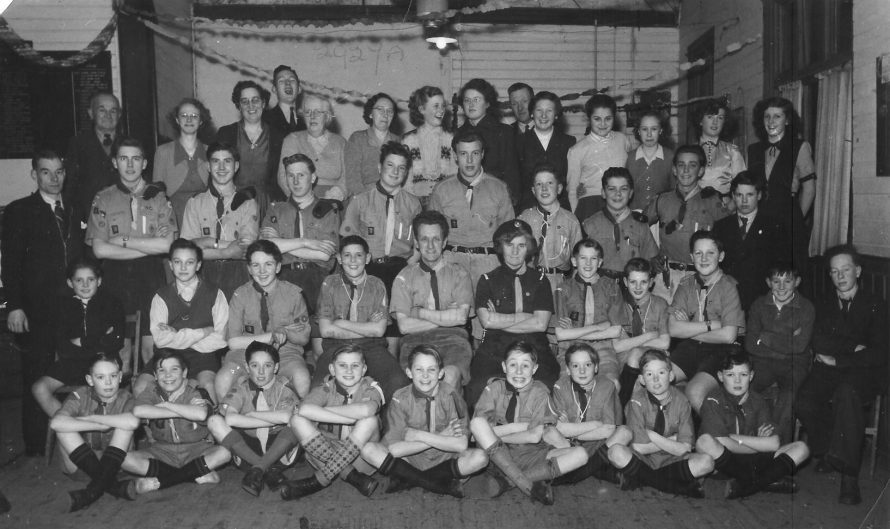 I think  most of us first learnt  the words team mates in the cubs and scouts, as we all got very involved as a group, and had to learn all the knots and crafts that all of us scouts would have to know to get our badges. We also went on a scout camp I remember it well ,as it was the first time that I had slept  in a tent and been away with the scouts, we went to Codicote in Hertfordshire. Some of the scouts I can remember – Roger Bishop,  Jeffrey Hawkins,  Harold Hart, Chrissy Harris, Eddie Carter, Freddie Hubbard, David Smith, Terry Senior, Alan Whitcombe,(there were  many more but 65 years is a long time as some of us know!)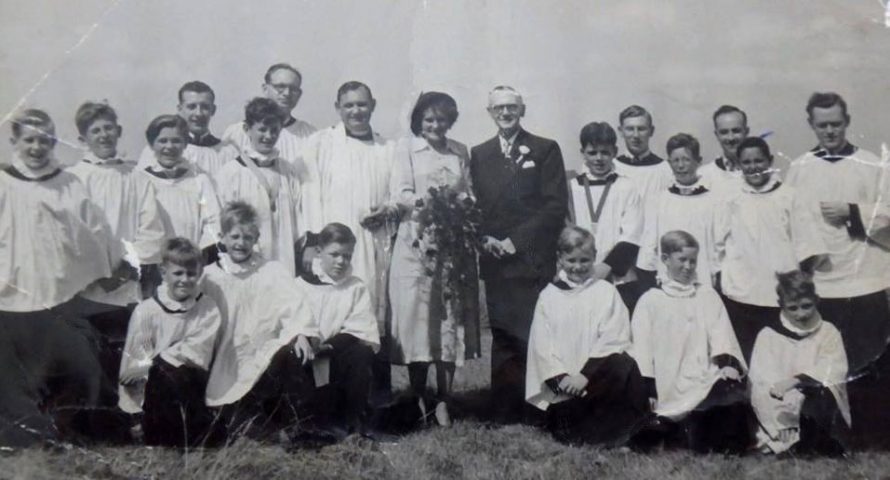 I also was a choir boy at St Katherine's with some of the boys that I was in the scouts with, some of my best times (I loved singing)  were at Christmas when the church would be dressed up with holly and lit up with candles and that special feeling of Christmas that you felt in that lovely little church. At Harvest Festival when the church would be full of fruit and vegetables and bread that was made to look like sheaves of corn and covered in poppy seeds, most of this came from the farms on Canvey. Also at church parade, that was once a month when all the Scouts, Cubs, and Girl's Life Brigade, would march down Long Rd  for a church service I could show off my singing talent to all the little girls, Jill Phillips was one of them – now Blackwell who would sit in the front pew. Our choir master was Mr. Allan and the vicar was Rev.Cullen, we got paid for singing at weddings 2 shillings and at funerals 2/6 pence. (half a crown)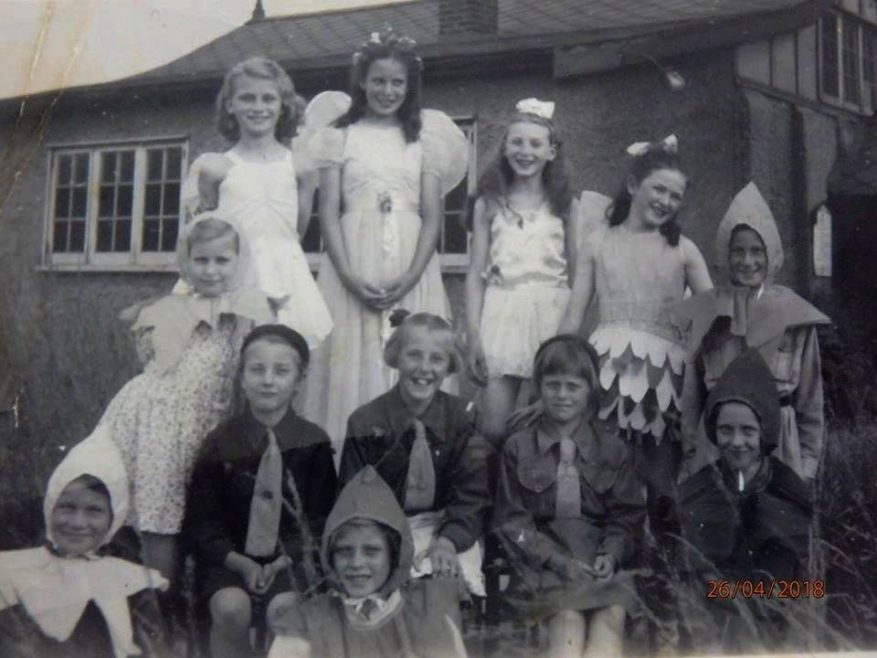 1953, one of my saddest times, the floods of Canvey. I think we were one of the first families to be officially told of the terrible event that had happened on that very sad day, 1st February, as my Dad was a fireman and had been called out. I remember my mum lighting candles around the house as all the electric had gone off, and moving as many of our bits and pieces up stairs just in case the water did come into the house. I shall never forget how cold it was and how scared I was,  the siren seemed to go on  forever and the gale force winds made it that much worse. I think it was just getting light when the water started rising, at that time my mum must have thought it was time to get out. There were lots of people wading in the water down North Ave (which was quite deep in places, especially by Princes Avenue), trying to get to Long Rd, where there were vehicles to evacuate people off the Island. Right opposite our house (54 North Ave) the ground was a little higher, so my mum with us kids (Sylvia, Steven and I) made her way over to the old Camp Rd as at that time it was still dry ,and then down to Long Rd  where we were put onto Army truck and taken to Shipwrights  Drive School at Benfleet where my family would call home for some weeks.
I remember many families also having to stay there we would all sleep on the floor on mattresses, I think they might have been supplied as well as the blankets by the Army, I only saw my Dad once in six weeks as he was on the Island with the fire brigade helping with the evacuation and the clean up, and I and some of the other boys only stayed at Benfleet a few days then we were placed in temporary foster homes. We were sent to Hove in Sussex, the place we stayed in was mainly used as a B and B. It was a very big house about 4 floors high, and we slept up in bedrooms in the attic, we did have to go to the local school where we all was treated very well. I can remember being very home sick and missing my family and worrying what was it going to be like when we went back home to Canvey.
We had been down is Sussex for nearly six weeks, and the day had arrived to go back to our families on Canvey. I remember it was one of the biggest events, that had taken part in my life even to this day, (as it would be for many old Islanders) when we drove over the bridge and past Leach's farm there was still so much water in the fields, and the dykes were still full of water even after all that time. There was so much water damaged stuff out side people's homes that was lost forever, a lot of people didn't have insurance back then – this was a very sad time, but also for me it was a happy time as I was back home with my Mum and Dad and my sister Sylvia and baby brother Steven.
The people of Canvey were so grateful for the help given in so many ways by the rest of the country who rallied together to help all the flood victims where ever they were mainly  up the East coast.