Canvey Charity Engine Pull
14 July 2012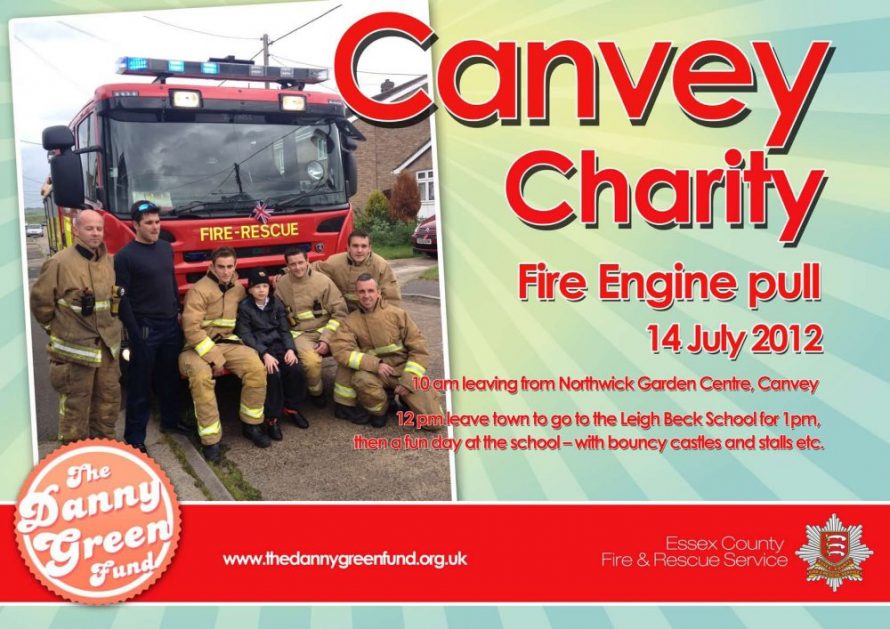 For the third Saturday in a row Canvey's Streets came to a standstill as the Canvey Firemen pulled a fire engine the length of Canvey from Northwick Garden Centre to Leigh Beck School.
Crews are raising money for Danny Green, an 11 year old boy who is suffering from a brain tumour and is currently undergoing treatment at Great Ormond Street Hospital.
Right now (11am) they will be in the Town Centre where they will break for an hour. Unfortunately heavy rain, now falling may hamper the rest of the day.
The pictures in the gallery below were taken earlier outside the Heritage Centre not long after the start.