Canvey Island
A Comprehensive Documentary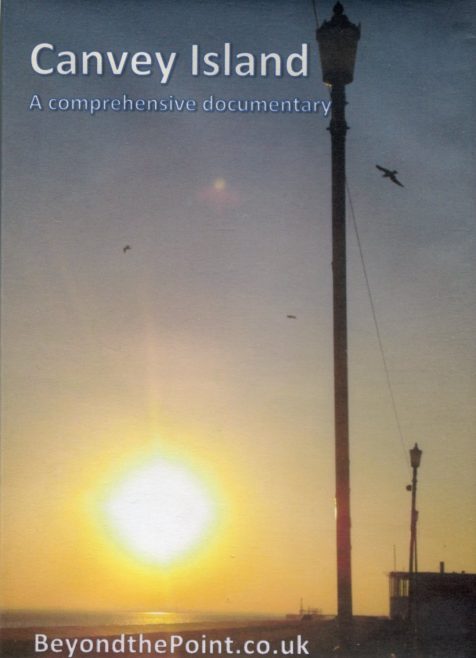 Two Canvey lads, Joe Mander and Liam Heatherson, have taken on an enormous task producing a DVD about Canvey's History.
As 15 year old school boys they have outdone themselves. They have left no stone unturned in their quest for the history of the Island and the final DVD is well worth a look.
Their whole production may need some work and equipment to bring it to standards expected by professional's in the field but their enthusiasm to dig deeper and to share their finds with others more than make up for their lack of experience.
Their DVD adds much to the work they have already done on their successful website Beyond the Point.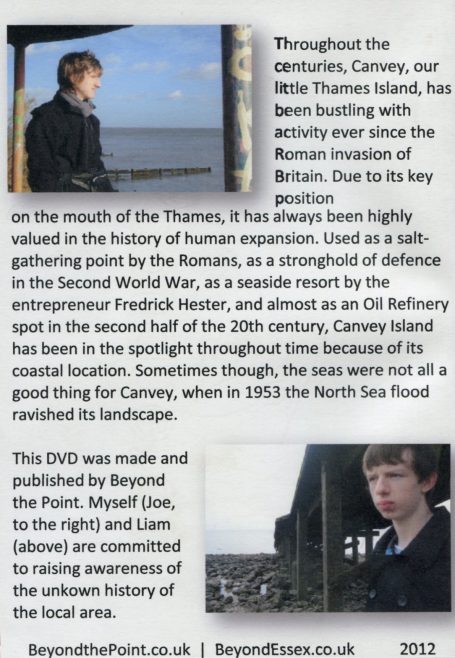 Well done boys, do I see TV careers in the offing?
You can meet Joe and Liam at the 'Jubilee Picnic' at the Labworth next Sunday where they will have a stall and I am sure they will be pleased to talk to you and to sell you one of their DVDs.